The eyes of the world will be focused on Valencia this weekend for the all-Spanish title showdown between Marc Marquez and Jorge Lorenzo with sporting history set to be made, whatever the outcome. However for entertainment and excitement, the championship decider that promises the most will come earlier in the day as three young chargers go for glory in the junior class.
Moto3 is difficult to predict at the best of times with position swapping, bunch finishes and general mayhem virtually coming with the ticket and through seven months and sixteen races of drama, Luis Salom, Maverick Vinales and Alex Rins are all one victory away from becoming champion of the world.
All three have no shortage of title credentials but it's Salom that has made the running for much of the season and arrives in Valencia with the slimmest of advantages. The Red Bull KTM Ajo rider, runner-up a year ago, inherited the seat left by outgoing champion Sandro Cortese at the end of 2012 and with it, a mountain of pressure to bring the Finnish squad a second consecutive title.
Salom has led the standings since winning round six in Barcelona but a heavy crash in qualifying at Indianapolis threatened to do serious physical and psychological damage to his challenge. Broken foot and all, Salom bravely rode on to finish fifth and followed that up with back-to-back victories at Brno and Silverstone, opening up what seemed to be a decisive 26 point lead.
Since the Grand Prix circus reconvened at Misano, the tide has turned towards Alex Rins with three victories in four races transforming him from rank outsider to Salom's biggest threat, all the while Maverick Vinales faded further and further out of contention. The Team Calvo rider made the running early on, winning two of the first four GPs, but his failure to win since left his hopes hanging by a thread until the mayhem of Motegi when Salom and Rins both fluffed their lines, bringing him right back into play.
If motorsport success was solely determined by raw talent, Vinales would probably have the championship sewn up. Entering the paddock as a sixteen year old, Maverick made one of the biggest arrivals of any rookie in recent years with victory at his fourth attempt before passing the acid tests of Assen and Sepang, winning on his first visit to each.
2012 saw another side to Maverick emerge as the overwhelming pressure from the Spanish media, who effectively crowned him as champion before a wheel was turned, took its toll. Disgruntled with his underpowered FTR-Honda package, Vinales took his ball and went home in Malaysia despite still being a mathematical contender for the title as emotion got the better of the teenager.
The rough and tumble of Moto3 doesn't seem to play to Vinales' strengths with his greatest strength coming when he has the track to himself. Maverick is a tremendous frontrunner, proving it on several occasions last year when he'd receive a 'GO' message on his pit board and promptly show a clean pair of heels to his competitors, but with his chief rivals on the same KTM machine this season, he is no longer able to employ that strategy.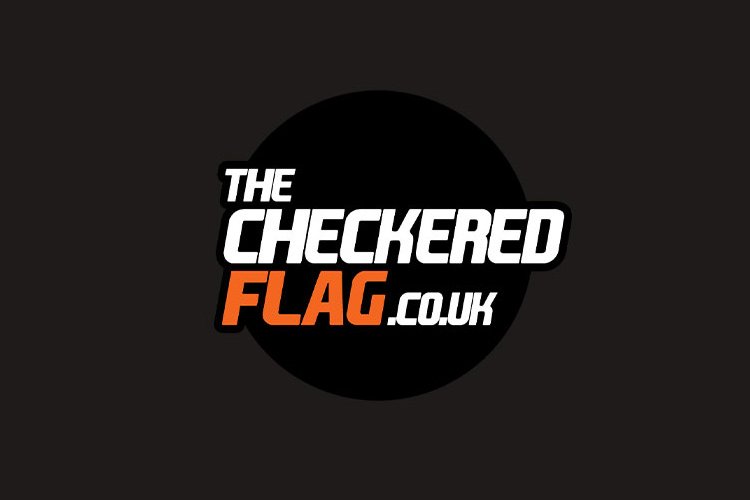 Tactically, you have to question Maverick too with his two wins complimented by eight second places, all of which were a tenth or two shy of victory, and that is an area where Alex Rins has certainly proven superior. At Misano, Aragon and Phillip Island, Maverick led onto the final lap but on each occasion, Rins would time his attack to perfection and snatch the 25 points from under his compatriot's nose. With races in this class so often decided by fine margins, knowing when to make your move and where best to place your motorcycle is as valuable a skill as any and Alex unquestionably possesses that.
What he and Vinales don't have on their side though is 76 Grands Prix of experience and Luis Salom will be hoping his extra knowhow swings the pendulum his way on Sunday. His team manager Aki Ajo also knows exactly how to go about winning world championships having guided Mike Di Meglio and a certain Marc Marquez to 125cc success, as well as Cortese's Moto3 crown, and his role could prove pivotal too in placing Salom in the ideal state of mind for Sunday's shootout. Luis isn't short of tactical nous either and is tougher than anyone to overhaul in a final lap sprint.
In many ways, the destiny of the title depends on what kind of race we get at the weekend. If the race descends into an all-out scrap, your money would be on the feisty, aggressive Salom while a tense, tactical tussle would play perfectly into the hands of Rins. For Vinales, his best chance would surely come if he could break away from the pack. If at any stage he can lose the slipstream of his pursuers, they will surely struggle to get it back again.
A capacity crowd will pack the Ricardo Tormo Circuit on Sunday to acclaim one their compatriots as Moto3 champion and in truth, each would make a very worthy winner. Three Spaniards with contrasting personalities will all go in search of the same goal but will it be the street fighter Salom, the cool and calculated Rins or the tempestuous but talented Vinales that prevails after 24 laps of racing?
In all probability, we won't know for certain who our champion will be until the second they cross the finish line. Fifteen of the sixteen races have been won by a margin less than one second and many have needed photographic evidence to decide the outcome. Don't be surprised if this race is no different.
While the MotoGP title would seem to be Marc Marquez's to lose, the junior class crown is simply waiting to be won. Victory for Salom, Vinales or Rins would be enough to make their dreams a reality and picking a favourite is nigh-on impossible. The only thing we can say for certain is that you won't want to take your eyes off it.
2013 FIM Moto3 World Championship Standings: One Race To Go

1

 LUIS SALOM
300
2
 MAVERICK VINALES
298
3
 ALEX RINS
295