The live blog below will be updated throughout qualifying which starts at 13:00 UK time.
14:02Top 10: VET, HAM, MAL, GRO, RAI, ROS, KOB, HUL, BUT, DIR
14:02Sebastian Vettel grabs pole position to match Jim Clark and Alain Prost in the record books.
14:01Hamilton moves up to second place
14:01Sebastian Vettel blitzes the opposition by nearly half a second faster than anyone else.
14:00CHEQUERED FLAG 
13:59Pastor Maldonado tops the times, Di Resta on a fast lap
13:59All cars are on circuit now as they look to top the timesheets ahead of the Grand Prix.
13:58Fastest time for Grosjean, two purple sectors on that lap.
13:58Green sector in S2 for Grosjean, can he do enough for pole position?
13:57Purple sector for Grosjean in S1.
13:57Sebastian Vettel now ready to head out on track with a little over 2 minutes to go of the session.
13:56Pastor Maldonado is now heading out to try for his second pole position of the year for the Williams team.
13:55Vettel visualizing his lap ahead of going out on circuit.
13:54Rosberg currently fastest with 5 minutes to go, Button second and Hamilton third.
13:52Kimi Raikkonen starts his first flying lap as Vettel, Grosjean and Kobayashi stay in the pitlane.
13:50Q3 is underway with Kimi Raikkonen leading the way out on to the track.
13:48
13:46
13:44BOTH Ferrari's fail to make it though to the top 10 shootout in an extremely close qualifying session.
13:44Top 10: GRO, ROS, DIR, VET, RAI, BUT, MAL, HAM, HUL, KOB
Failed to make it through to Q2:  ALO, MSC, MAS, SEN, PER, KOV, RIC
13:41Massa takes the fastest time of anyone for the middle sector but only sets a time good enough for twelfth place.
13:40Just over a minute and a half until the chequered flag
13:39Heikki Kovalainen heads out on track
13:38Fernando Alonso is on a flying lap as he looks to improve on his twelfth place… good enough for sixth place.
13:37The track drops quieter as the cars return to the pits, only four cars on track at the moment.
13:36Top 10:
 ROS, RAI, BUT, HAM, KOB, VET, GRO, DIR, MSC, HUL
Dropzone:
 SEN, ALO, PER, MAS, MAL, RIC, KOV
Kovalainen still not set a time and is unlikely to have a serious run in this session, he seems to be happy to have made it through this far.
13:32Heikki Kovalainen still in the pits as Michael Schumacher runs wide at turn 12, team-mate Rosberg heads the timesheet with 1:38.504.
13:31Maldonado is the first to set a time in Q2 with 1:39.924 and is quickly knocked down the standings byAlonso, Massa and Di Resta.
13:30All cars on circuit with the exception of Button and Kovalainen.
13:28Q2 is underway as Felipe Massa heads out in to the Valencia sunshine.
13:27
13:24
Pastor Maldonaldo tops the time sheet while Q1 casualties are:
Jean-Eric Vergne
Mark Webber
Vitaly Petrov
Pedro De La Rosa
Narain Karthikeyan
Charles Pic
Timo Glock (DNS)
Heikki Kovalainen takes seventeenth place to make it in to the second session of qualifying.
13:20Mark Webber has abandoned his fast lap and will not make it through to Q2.
13:20Pastor Maldonado sets the fastest time on soft tyres as Webber looks to be struggling to make it through Q1. He will now be hoping to set a time good enough to get through as the chequered flag for the session comes out.
13:19Paul Di Resta moves up to the fastest time of Q1 as Webber seems to be struggling, will he make it through in to Q2?
13:18Mark Webber on a slow lap as Bruno Senna heads up to fifth position.
13:17Mark Webber sets a time which is only good enough for seventeenth position, he'll now be pushing hard on his second flying lap with 3 minutes to go. Bruno Senna is also looking to improve his time and lift himself out of the drop zone.
13:15Vettel moves up to sixth while Webber heads out on track. Timo Glock is the only driver to not set a time as he is not taking part in the session due to illness.
13:13Mark Webber is the only driver not to have set a time yet while team-mate Vettel is on track now
13:13Jenson Button abandons his flying lap as he approaches traffic. He lifted off ready to start a new lap. Team-mate Lewis Hamilton heads the table with a time set on the harder compound tyres.
13:11Alonso goes third fastest, Schumacher is currently on a fast lap with a purple sector in S2.
13:10
18 cars have set times so far with
 Michael Schumacher
 topping the times with 10 minutes to go of the session.
1. Schumacher
2. Button
3. Massa
4. Kobayashi
5. Raikkonen
6. Di Resta
13:07Felipe Massa is fastest of the front runners with 3 laps completed as the drivers settle in to their pace for Q1.Kimi Raikkonen is second fastest.
13:04Daniel Ricciardo sets the benchmark time for the session with 1:40.707
13:01Qualifying for the 2012 European Grand Prix is go!
12:57Track Temp: 44c
Air Temp: 25c
Wind Speed: 1.9mps
Humidity: 63%
12:56
12:5110 minutes to go until the start of qualifying, the sun is shining and the weather is looking good for the session.
12:40BREAKING NEWS: Timo Glock will not take part in qualifying due to illness. The team haven't commented on if he will be able to race tomorrow.
12:40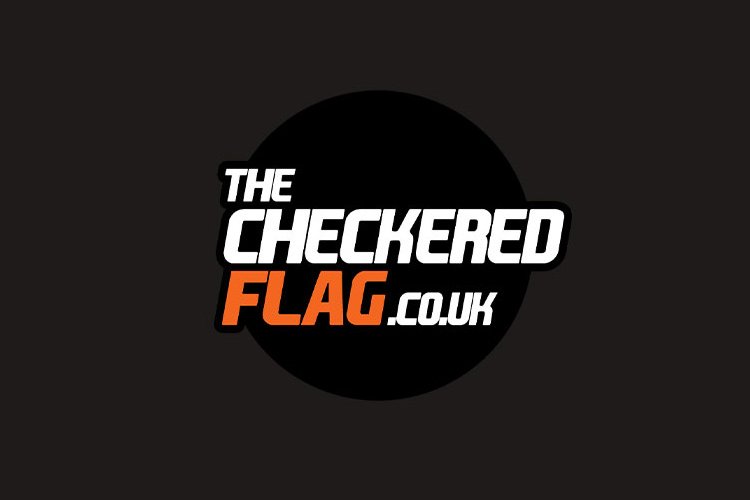 11:37Top 10 from Free Practice 3
 1.  Jenson Button         McLaren-Mercedes      1m38.562            17
 2.  Romain Grosjean       Lotus-Renault         1m38.655s  + 0.093  18
 3.  Kimi Raikkonen        Lotus-Renault         1m38.759s  + 0.197  18
 4.  Nico Hulkenberg       Force India-Mercedes  1m38.819s  + 0.257  17
 5.  Paul di Resta         Force India-Mercedes  1m38.892s  + 0.330  17
 6.  Sergio Perez          Sauber-Ferrari        1m39.084s  + 0.522  20
 7.  Michael Schumacher    Mercedes              1m39.141s  + 0.579  15
 8.  Lewis Hamilton        McLaren-Mercedes      1m39.178s  + 0.616  17
 9.  Felipe Massa          Ferrari               1m39.318s  + 0.756  15
10.  Pastor Maldonado      Williams-Renault      1m39.357s  + 0.795  18
11:37Top 10 from Free Practice 2
 1.  Sebastian Vettel      Red Bull-Renault       1m39.334             33
 2.  Nico Hulkenberg       Force India-Mercedes   1m39.465s  + 0.131   32
 3.  Kamui Kobayashi       Sauber-Ferrari         1m39.595s  + 0.261   20
 4.  Michael Schumacher    Mercedes               1m39.601s  + 0.267   27
 5.  Bruno Senna           Williams-Renault       1m39.644s  + 0.310   34
 6.  Paul di Resta         Force India-Mercedes   1m39.700s  + 0.366   32
 7.  Fernando Alonso       Ferrari                1m39.733s  + 0.399   34
 8.  Romain Grosjean       Lotus-Renault          1m39.868s  + 0.534   33
 9.  Mark Webber           Red Bull-Renault       1m39.901s  + 0.567   30
10.  Nico Rosberg          Mercedes               1m39.926s  + 0.592   32
11:36Top 10 from Free Practice 1
 1.  Pastor Maldonado      Williams-Renault      1m40.890s            22
 2.  Sebastian Vettel      Red Bull-Renault      1m40.973s  + 0.083   21
 3.  Mark Webber           Red Bull-Renault      1m40.984s  + 0.094   19
 4.  Jenson Button         McLaren-Mercedes      1m40.994s  + 0.104   19
 5.  Fernando Alonso       Ferrari               1m41.065s  + 0.175   26
 6.  Paul di Resta         Force India-Mercedes  1m41.105s  + 0.215   15
 7.  Michael Schumacher    Mercedes              1m41.117s  + 0.227   22
 8.  Lewis Hamilton        McLaren-Mercedes      1m41.158s  + 0.268   18
 9.  Nico Rosberg          Mercedes              1m41.182s  + 0.292   21
10.  Kimi Raikkonen        Lotus-Renault         1m41.620s  + 0.730   21