With twelve Grands Prix down, the FIA Formula 1 World Championship headed into holiday mode following the Hungarian Grand Prix for some well-deserved rest.
But as we are at the half term of the season which has seen so far a mixture of a drama and domination, it is also time to see whose is top of the class and who will be greeted with a truck-load of homework to do until the Belgium Grand Prix
---
Lewis Hamilton | #44 Mercedes-AMG Motorsport
Pole Positions: 4 | Race Wins: 8 | Championship Position: First | Points: 250
---
Lewis Hamilton is at the prime of his career, and this season has been yet another master class from the soon to be six-time World Champion.
Although the title looks good as won he still hasn't had a perfect season.
At times he's been made to look ordinary by his under-fire teammate Valtteri Bottas, and victories in Bahrain and Canada was handed to him, courtesy of Ferrari technical calamities and dreadful incompetence by the stewards in Canada.
But his class still shines through in particular at Hungary where his performance in catching Max Verstappen on fresh rubber with three laps to spare was one of the best of his career.
Midseason Grade: A
Hamilton is still one of the best in the business, but he hasn't had it all his way, and at times it has shown, but he is still part of the top echelon of the grid, good work Lewis.
---
Valtteri Bottas | #77 Mercedes-AMG Motorsport
Pole Positions: 4 | Race Wins: 2 | Championship Position: Second | Points: 188
---
Coming into 2019, Valtteri Bottas seemed destined for the chop with Esteban Ocon waiting in the wings after a dreadful 2018 which saw him looking like a second rate driver compared to his five-time World champion teammate.
But Bottas proved that there was still life in his Mercedes career after storming wins in Australia and Azerbaijan saw him become an unlikely title contender.
Since Baku, bar a couple of pole positions, Bottas has been underwhelming in his push for the title despite poles at Catalunya and Silverstone, after a pair of poor results at Monaco and Canada, coupled with soul-destroying defeats at La Castellet and Silverstone have seemingly ended all hopes of being Finland's first World Champion in twelve years and has given Ocon hope of a drive at Mercedes.
Things got worse at Hockenheim when Bottas threw away twelve points after spinning on a damp patch causing him to slam into the tyres and putting him out of the race.
He was unable to rebound at Hungary after a poor start saw him getting clobbered by Leclerc and Hamilton which forced him to come into the pits for repairs.
Midseason Grade: C
Bottas had a chance to show that he was worthy of keeping his Mercedes seat, but on the basis of the first half of the season, he hasn't done enough and will surely be looking for employment elsewhere.
---
Sebastian Vettel | #5 Scuderia Ferrari
Pole Positions: 1 | Best Finish: Second | Championship Position: Fourth | Points: 156
---
Twelve months ago Sebastian Vettel was riding high, on course to win his fifth World Championship and his first for Ferrari.
Now he's being touted to be heading to the Ferrari exit, in the style of how the Scuderia gave Alain Prost the boot in 1991.
Unlike Prost however, Vettel won't have a top drive to fall back on, and it seemed after what's been a tough start to 2019 that it will be his last season in the sport that made him a star.
Right from the start of the season, Vettel struggled with a Ferrari which was tipped to give him a Championship winner in pre-season testing, with a spin in Bahrain and a crash in Monaco free practice putting the limelight back on the German for the wrong reasons.
Canada seemed to be the final straw for Vettel after having the race win taken away from him, which has caused the hunger and drive which won him four World Championships disappear in a flash.
But while many were writing him off, Vettel pulled off an incredible drive from last to second which saw the German slice through the order like a hot knife through butter and see his credibility return overnight.
Midseason Grade: B
In the run-up to Germany, this season looked to be Vettel's last in F1 and Vettel may still call it a day after a season where the passion has drained from his eyes, and where he has been outpaced by his younger teammate, but there is a reason for optimism after a stellar drive at Hockenheim.
---
Charles Leclerc | #16 Scuderia Ferrari
Pole Positions: 2 | Best Finish: Second | Championship Position Fifth | Points: 132
---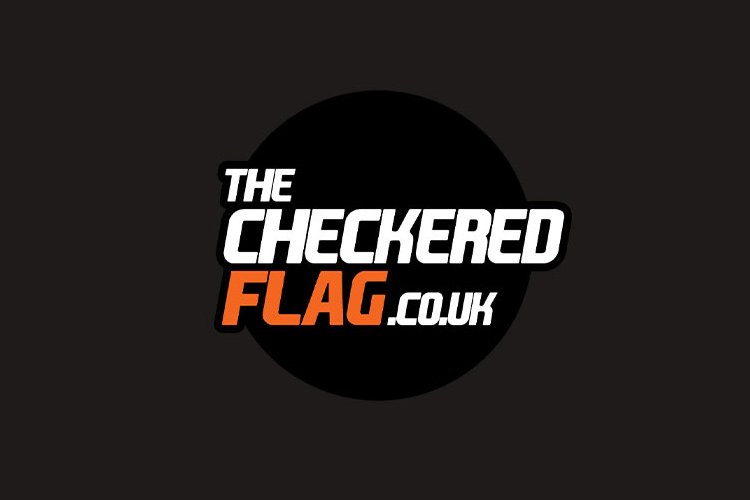 The honeymoon period has been kind to Charles Leclerc.
In what is only his second season of Formula 1, Leclerc is now the de-facto number 1 driver at Ferrari and has already wrapped up two pole positions in Bahrain and Austria.
Leclerc has been unable to convert those pole positions into victories, neither because of him but through car failure and fading tyres which have made the search for a race victory agonisingly long.
Mistakes too have dogged him in particular at Hockenheim where he threw away a possible win after sliding off under challenging conditions at turn 15 causing his Ferrari to end up beached in the gravel trap.
But Leclerc looks destined for victory this season, and he has a bright future of leading the Scuderia.
Midseason Grade: A
A great start to a new team, with future successes destined for the young Monegasque.
---
Max Verstappen | #33 Red Bull Racing
Pole Positions: 1 | Race Wins: 2 | Championship Position: Third | Points: 181
---
After a difficult 2018, Max Verstappen has proved to his doubters that he is the second coming of Michael Schumacher after a superb first half of the season which has made him the biggest threat to Mercedes domination.
His class showed through after his outstanding performance in Austria where he fought his way back after a poor start to win with three laps to go.
He then pulled off arguably one of the greatest drives in the sport's history after blitzing the field in Hockenheim despite a poor start and spinning mid-race to see him win in Germany.
His wheel to wheel combat is the best in the sport and the way he's going it isn't unlikely that he could be in the ascendancy for a World title, barring, of course, he gets the right equipment.
Midseason Grade: A+
The best driver on the grid by a country mile, at the moment the complete package, have a gold star, Max.
---
Pierre Gasly | #10 Red Bull Racing / Scuderia Toro Rosso
Best Qualifying Position: Fourth | Best Finish Fourth | Championship Position: Sixth | Points: 63
---
The move up to the A team has been anything but smooth for Pierre Gasly whose had more question marks hanging over his head then positives.
It was always going to be tough to replace Daniel Ricciardo at the Bulls, but things began disastrously in Melbourne where Gasly was knocked in Q1 and failed to get into the points.
Things haven't got any better since Melbourne with Gasly unable to match his teammate's blistering form and have already seen many questions over his place at Red Bull.
However, there was hope that the tide is turning for Gasly after a solid weekend at Silverstone which saw him top the first practice session and pull a fantastic manoeuvre on Vettel at Village.
But Gasly chucked all that momentum away in Germany by running into the back of Albon when fighting for points, and while his teammate stormed to second place in Hungary, Gasly was lapped by his teammate.
The final curtain call came for Gasly when Red Bull moved him down to Toro Rosso for the rest of the season while the Frenchman was on holiday.
Midseason Grade: D+
The tide was turning, but after Hockenheim completed a dreadful first half of this season for Gasly, the second half will now make or break for Gasly to save his future in F1.
---
Daniel Ricciardo | #3 Renault F1 Team
Best Qualifying: Fourth | Best Finish: Sixth | Championship Position: Eleventh | Points: 22
---
The recognisable smile that is Daniel Ricciardo's trademark is starting to melt away like ice cream in the Sahara, after what's been an excruciating first half of the season for the once happy go lucky Aussie.
But not everything has been Renault's fault, Ricciardo at times has shown lapses in concentration in particular in Baku where he reversed into Daniil Kvyat which resulted in a grid penalty for the next race.
But at times the Australian showcases his class, especially at Canada which had been a rare bright spot of a tough season and saw him holding off the big boys to finish sixth.
Midseason Grade: C+
Despite Ricciardo having a contract for 2020, it would be hardly surprising if he moves elsewhere next season, after what has been an average first half of 2019.
---
Nico Hulkenberg | #27 Renault F1 Team
Best Qualifying: Seventh | Best Finish: Seventh | Championship Position: Fourteenth | Points: 17
---
Once F1's next best thing, Nico Hulkenberg's spell in F1 looks set to come to an end.
It looks likely that the 'Hulk' will be receiving his marching orders from Renault after failing to match his more illustrious teammate who is five points clear in the driver's standings.
Granted Hulkenberg has a difficult car at his disposal, but it still doesn't excuse the fact that he is now one of F1's also-rans with a best finish of seventh all he could muster so far this season.
Hulkenberg had a chance to silence the critics at his home race in Germany and was running well in the severe conditions when he slipped off the road and crashed into the barrier costing him any chance of points.
Midseason Grade: D+
Too little too late for Hulkenberg who will now surely be given his P45 so that a younger and more hungrier driver can take his place.
---
Romain Grosjean | #8 Haas F1 Team
Best Qualifying: Sixth | Best Finish: Seventh | Championship Position: Seventeenth | Points: 8
---
Watching Romain Grosjean this season has been excruciating for both viewer and his team's management
The head of the GPDA seems to be auditioning for a drive at his boss's NASCAR team in the manner he's driven this season, from crashing into his teammate to testing the strength of his Haas's front wing in the pitlane at Silverstone.
Kevin Magnussen has made him look ordinary at best this season and now Gunther Steiner has had enough and is reportedly seething with both of his drivers after the Silverstone saga.
Germany and Hungary didn't produce much either in terms of ground-breaking results with a seventh-place at Hockenheim and a water pressure failure at the Hungaroring leaving him down in seventeenth in the driver's standings.
Midseason Grade: F
It's time for Grosjean to pack his bags and leave F1 forever after what has been a dire first half of the season which sees him only ahead of Giovinazzi and the Williams boys with eight points to name.
---
Kevin Magnussen | #20 Haas F1 Team
Best Qualifying: Sixth | Best Finish: Sixth | Championship Position: Thirteenth | Points: 18
---
At the start of the season, Kevin Magnussen got off to a brilliant start with a sixth-place finish in Melbourne, but it's been downhill ever since with the Haas's qualifying pace melting away in the race causing diplomatic relations between driver and team to collapse.
Magnussen looks safe for another year but will have to watch his attitude if he wants to upgrade from Haas in the near future.
The one positive for Magnussen so far this season is that his qualifying has been horrendously impressive with the Dane after getting fifth in Austria before he was demoted five places on the grid for a penalty.
Midseason Grade: C
Overall a mixed bag for Magnussen who has the potential to be a consistent top 6 finisher, if his car wasn't a clunker, more homework required.
---
Lando Norris | #4 McLaren F1 Team
Best Qualifying: Fifth | Best Finish: Sixth | Championship Position: Ninth | Points: 24
---
Lando Norris has started life off in Formula 1 well and is proving to be a gamble that has well and truly paid off.
The nineteen-year-old has settled in well at McLaren and has already built up a friendly relationship with Carlos Sainz Jr. as both look to set McLaren back up on the road to the top 3.
On the track, Norris has excelled with five top-ten finishes so far this season and has been in Q3 for all but four races this season including a pair of fifth-place starts at France and Austria.
Midseason Grade: A
An excellent first term for new kid Norris whose start to the season will impress his employers and looks set to be a mainstay in Formula 1 if he can keep this form up.
---
Carlos Sainz Jr. | #55 McLaren F1 Team
Best Qualifying: Sixth | Best Finish: Fifth | Championship Position: Seventh | Points: 58
---
For years, Carlos Sainz Jr. was seemingly stuck in Max Verstappen's shadow, and this was proven when the Sainz was passed over for Gasly after the second Red Bull seat was made vacant.
On the basis of the past three years, a move to McLaren seemed like career suicide for the young Spaniard.
But 2019 has seen Sainz shine in an excellent car that has seen him able to produce barnstorming drives from outside of the top 10 on the grid.
His Qualifying pace will need some work, however as he has missed Q3 in the last two races and at times he's bout-qualified by his much younger teammate.
Final Grade A- A great start to a new team for the smooth operating Spaniard who looks set to be the leader that McLaren will need to kickstart their revival back to the top of F1's elite.
---
Sergio Pérez | #11 Racing Point F1 Team
Best Qualifying: Fifth | Best Finish: Sixth | Championship Position: Sixteenth | Points:13
---
The saviour of Racing Point has had a rather low season so far with Sergio Pérez woefully underperforming in comparison to his younger teammate this season.
Pérez has acted clumsily in some attempts to make a passing manoeuvre including at Silverstone where he caused Racing Point's repair bill to take another 0 after tangling with Hulkenberg.
He has also failed to do well at tracks where Racing Point usually shine with an example of this being Baku where he put in an average performance in the race after securing a good qualifying spot.
Even his teammate who was only put in as his teammate courtesy of his dad's purchase of the team has outperformed him, with Stroll delivering a fourth-place finish at Hockenheim while Pérez crashed out on the opening laps in tricky conditions.
His track etiquette has also had lapses of concentration too, in particular in Hungary where he ruined his and Daniel Ricciardo laps in Q1, with both being eliminated from qualifying as a result
Final Grade D- Like Hulkenberg and Grosjean it's time for Perez to hand over to a younger driver, and with the team financially safe, it appears Perez has done what he needed to do.
---
Lance Stroll | #18 Racing Point F1 Team
Best Qualifying: Fourteenth | Best Finish: Fourth | Championship Standings: Twelfth | Points: 18
---
Lance Stroll hasn't ultimately proved the doubters wrong after what's been a mediocre season at best.
It was always going to be tough replacing Esteban Ocon, but Stroll hasn't helped himself by having plenty of crashes and Q1 exits.
But Stroll does show the occasional glimpse of talent, in particular at his home race in Montreal where he drove from eighteenth to ninth in what has been a rare high point in what has been a testing campaign and in Germany where despite a spin in the rain managed to finish fourth and lead the Grand Prix for a brief moment.
Midseason Grade: D+
Stroll is far from the worst driver in F1 and does get some unfair criticism, but most of the time he brings it upon himself and probably would be staring down the barrel of the sack if his dad didn't head up the team ownership.
---
Kimi Räikkönen|#7 Alfa Romeo Racing
Best Qualifying: Fifth | Best Finish: Seventh | Championship Standings: Eighth | Points: 31
---
Considering he's nearly 40, the 'iceman' has still got it with him currently residing in the eighth spot in the driver's championship.
Räikkönen only missed the points four times and seemingly has a season ticket into Q3 and has beaten his younger teammate Giovinazzi in all but one race this season.
However, Räikkönen is sometimes unable to produce the goods, through the limitations of his car which has seen him occasionally as an also-ran.
But Räikkönen must be doing something right if some think he deserves a return to the prancing horse.
Midseason Grade: B+
He may not be a spring chicken, but Kimi's class shines through like a fine wine, with Alfa still employing him he could be around for another few years.
---
Antonio Giovinazzi | #99 Alfa Romeo Racing
Best Qualifying: Eighth | Best Finish: Tenth | Championship Standings: Eighteenth | Points: 1
---
Considering he's had to wait two years for a chance in F1, Antonio Giovinazzi has not grasped the opportunity handed to him after a year as Ferrari's test driver.
Giovinazzi has been outpaced and outperformed by his much older teammate, with mistakes laden races such as Canada will add further fire to the claims that he will be replaced soon by Mick Schumacher or Callum IIott.
He has also had a case of Grouillarditus, where he failed to look in his mirrors for faster cars in Hungary, causing him to take a three-place grid drop for his troubles.
But there are reasons to be optimistic after the Italian scored points at Austria which caused his team boss Frédéric Vasseur to give him an impromptu haircut in the Alfa Romeo motorhome.
Midseason Grade: D+
Although things are looking up for the Italian and he will no longer now be Luca Badoer 2.0 by virtue of his point in Austria, time, however, will be of the essence for Giovinazzi if he wants to have a long term future in F1.
---
Alexander Albon | #23 Scuderia Toro Rosso / Red Bull Racing
Best Qualifying: Ninth | Best Finish: Sixth | Championship Standings: Fifteenth | Points: 16
---
Over two years ago Alexander Albon was forced to sit of an F2 race because of a broken collarbone in a mountain bike accident and by the end of the year, he was gone from the premier junior team ART Grand Prix.
But Albon has had a remarkable rise to success after a great 2018, with his first season in F1 well worth the wait for Thailand's F1 fans who have waited for a driver on the grid since Prince Bira left F1 in 1954.
On the track, Albon has been in the points three times this season and has been tipped to reach the main to replace Pierre Gasly next season.
But he got his promotion early courtesy of his predecessor failing to deliver at the A team, meaning that their will be no place to hide if Albon struggles to get closer to Verstappen then Gasly.
Midseason Grade: B+
An excellent start to his F1 career for Albon, who has completed a brilliant eighteen-month turnaround in fortunes, which saw him at one point, looking likely to leave motorsport altogether.
---
Daniil Kvyat | #26 Scuderia Toro Rosso
Best Qualifying: Sixth | Best Finish: Third | Championship Standings: Ninth | Points: 27
---
Daniil Kvyat had reached the career crossroads in both 2016 and 2017, with many fearing that being fired from Toro Rosso had ended his time in F1 altogether.
But this year Kvyat has come back a more polished and mature driver then he once was and is shown himself as a potential replacement for one Pierre Gasly.
Kvyat shined at leading Toro Rosso with good results when he finished seventh in the tight and twisty streets of Monaco and getting ninth at Silverstone after a spirited drive from seventeenth on the grid.
But the crowning jewel was his superb third place in Germany where he drove a careful and smooth drive to beat out Lance Stroll for the final podium slot and to get Toro Rosso their first podium in F1 for eleven years.
Midseason Grade: A
A good return for the Russian whose only limitation is his car, top job torpedo.
---
George Russell | #63 Williams Racing
Best Qualifying: Sixteenth | Best Finish: Eleventh | Championship Position: Twentieth | Points: 0
---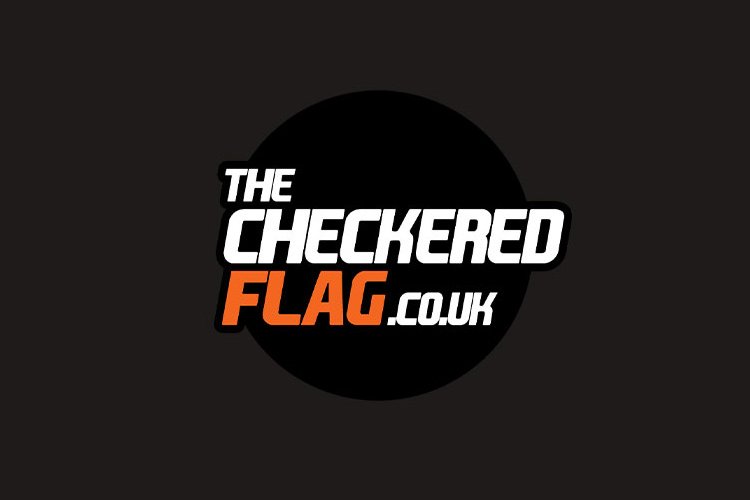 It was never going to be easy for George Russell in a Williams team which was clearly stuck in a rut, but Russell has shown his class in a difficult car.
He hasn't put a foot wrong this season and has outpaced his more experienced teammate in nearly every race.
However, his future isn't guaranteed for 2020, and with the Mercedes driver programme desperate to get Ocon back in the sport he may be forced to be out.
Worse still he goes into the summer as the only driver not to score a point this season with Russell's best finish of eleventh being another case of so close yet so far for the rookie.
Midseason Grade: A
Good first half showing for Russell, who will hopefully get better equipment to showcase his talent that won him last year's F2 championship.
---
Robert Kubica | #88 Williams Racing
Best Qualifying: Eighteenth | Best Finish: Tenth | Championship Position: Ninteenth | Points: 1
---
The fairytale which caught the imagination of F1 fans as eroded for Robert Kubica, whose first half of 2019 has been utterly disastrous.
The writing was on the wall when Kubica was miles off the pace at Melbourne which included a crash into the entrance of the Melbourne pitlane.
Since then Kubica has been outpaced by his rookie teammate, and there are rumours that Canadian Nicholas Latifi will be taking his seat in the near future.
But he still has one more point than his hotly rated teammate, courtesy of the stewards' decision to hand the Alfa Romeo's a post-race penalty of thirty seconds, meaning that Kubica scored points in F1 for the first time since the 2010 Abu Dhabi Grand Prix.
Midseason Grade: F
Not good enough performances for a man whose talent once upon a time promised to take him to the top of the F1 world.