With the World RX off-season in full swing and the DiRT World Series at an end, The Checkered Flag sat down with the FIA World Rallycross commentator, Andrew Coley, to talk about his thoughts on this year's DiRT World Series and whether he thinks Sim racing could be a viable way into real-life motorsport.
The DiRT World Series took place from the end of 2019 until January 2020, with the final being held live on stage at the Autosport show in the NEC in Birmingham. Andrew was, of course, part of the broadcast team for the Rallycross series and so I first asked; How does DiRT Esports shape up to real-life motorsport?
"When I was first asked to cover DiRT Esports, I'll be honest, I wasn't sure what to expect. Of course, I know how to commentate real-world motorsport but coming into Esports from a real-life motorsport background, I wasn't sure if it was going to be anywhere near the same.
"I suppose you could say I was a bit nervous because I knew I liked the game (DiRT Rally 2.0) and since I've also competed in real-life motorsport, I knew how realistic it was. But I didn't really know whether it could provide the same kind of racing as in World RX for example."
From the seventy thousand entrants, just eighteen made it to the Semi-finals with only six making it to the grand final at the Autosport show. There was plenty of incredible racing throughout with Andrew recalling the PS4 Semi-final in particular.
"Just like real-motorsport, Esports comes down to tenths of a second. The PS4 semi-final was a perfect example. Quentin Dall'ollmo was nicking a tenth here and Alexandre Hus was nicking a tenth there and it ultimately came down to the joker merge.
"So, all in all, I was pleasantly surprised that commentating DiRT Esports is exactly like commentating over the World Rallycross championship."
The Checkered Flag was present at the Autosport show to cover all the action from the grand finals and what was very interesting to see was Andrew talking to every single driver about strategy, car setup etc. So, I was interested to know if he was surprised by the depth of knowledge that these Esports drivers have.
"Well….yes and no. These guys are the best in the world so I would expect them to be going into the same level of detail as the guys in the real-world do. That's what you've got to do to be at the top of your game
"The reason I was chatting with the Esports drivers about it is that even though DiRT Rally 2.0 is very close to real-life, there are small differences. I wanted to see if the joker deltas were in any way close to the real-world times.
"As well as that, I wanted to see what they found hard about the game and the same requirements for a good lap at any track in World Rallycross came up. For example, keeping the car out of the wall in Estering and getting the right line through the tricky chicane before the joker split in South Africa."
As any good Esports driver would, Andrew did admit to taking a car setup or two! "Yes. I did manage to get my hands on a setup but even with it, it's confirmed to me that I'm nowhere near fast enough to qualify!"
DiRT Rally 2.0 was the game of choice for the DiRT World Series and was released just over a year ago on the 26th of February,2019. It has been nominated for numerous awards including; Best British Game at the Game BAFTAS and Visual innovation of the year at the MCV Awards.
It was also awarded "Racing Game of the Year" by gameinformer. For those who have played the game, you may have heard Andrew's voice in the main menu and tutorial videos. I asked what it was like to have been a part of the creation of DiRT Rally 2.0.
"To put it simply, it was an honour, and I'll tell you why. I have played the Colin McRae series of games since I was a kid. I had Colin McRae Rally 1 and 2 and I went on to play the DiRT titles. I could have never imagined that I'd be asked to have my voice in a DiRT game. It was amazing to actually go to the studio's and look around and to actually see how much is involved.
"You just cannot imagine the amount of incredibly talented people it takes to make a game like this. You need people to model the cars, design the stages and how they degrade over the course of an event, sound people etc. I'm a real geek so I absolutely loved it seeing all that and being a part of it
"What's really interesting is, my nephews have no interest in me being on TV whatsoever but as soon as I was asked to be in the game they now think I'm the coolest person ever!"
The rise of competitive Esports and Simracing has been meteoric with competitions like F1 Esports and World's Fastest Gamer drawing in huge amounts of competitors from around the world and millions of views.
The question has always been raised as to whether Simracers can actually make it into real-life Motorsport and be competitive. As a man who has competed in Rallycross and Rally before, I was interested to hear what Andrew thought.
"The beauty of Esports with motorsport compared to something like a 'shoot-em-up' or FIFA is that the skills are transferable. You can be amazing at FIFA but that doesn't mean you can cross a ball accurately into the box from miles away so a guy can head it into the top corner. The same goes for a 'shoot-em-up'.
"It's very different to jump out of an aeroplane as a member of the real SAS in the middle of the night than it is to play Fortnite for example.
"It isn't the same thing, the skills are not necessarily transferable. With Motorsport, they are. The racing line is still the racing line, the weight transfer works in the same way and the braking points are very similar
"The biggest difference, however, is fear. The fear of getting hurt in a crash is not there in Esports and that can certainly play a factor."
Joona Pankkonen and Killian Dall'ollmo were crowned DWS Rally and Rallycross champions respectively. I asked whether he thinks they could make it in real-world motorsport.
"Well, I know Killian and Quentin already compete in Autocross over in France and Joona of course had a test in an RX2 car and did very well.
"I actually see Esports as a great way into Motorsport. Karting is horrendously expensive compared to Esports and as well as that, Esports has got the interest of the teams. The real-world teams, like Ferrari, have Esports drivers now because they see the sport blowing up.
"So it's definitely a way into real motorsport. The key point for me will be if someone with no budget can show how quick they are in Esports and have a real-world team say 'We'll pay for you to drive for us'. That'll be a turning point."
As the amount of Esports leagues and competitions has risen, so too has the number of Esports commentators and streamers. Many of them commentate voluntarily over various forms of Motorsport to gain experience and provide entertainment for the watching public.
The dream for many of them is to become a full-time commentator, whether that be in the real-world or in Esports so I asked Andrew if he had any advice for those budding commentators out there.
"What I would say is, you need to work very, very hard. You need to take every opportunity very seriously. In fact, the best piece of advice I got was from Murray Walker; Do your homework and don't stop talking! Teamwork is so important too.
"Be nice to everyone, be brave and ask questions, particularly if you're transitioning from Esports to the TV you won't know what certain things mean. Don't be afraid. I'm still asking what might be considered 'Dumb Questions'. There are no stupid questions, only stupid answers.
"As well as that, nobody has ever come to me and said 'here's a really cool job'. I've always had to say 'let me show you what I can do', but don't give up. I absolutely love my job!"
With Andrew being quite new to the esports scene, he was amazed at the sheer size of the community and the number of hours the drivers put in.
"The amount of hours these guys put in is insane. In some cases, they're practising 12-13 hours a day. They really are professional athletes."
Finally, I had to ask whether we would be seeing Andrew compete in the future DiRT Esports Series!
"To be fair, I'm not bad at real Rallycross. I've had some OK results considering the number of events I've done and I've also competed in Rally in the past but so far I'm not quite good enough on DiRT.
"I'm going to use the excuse that I haven't got a wheel so once I've got a wheel and pedals, then we'll see if I'm good enough to qualify. I did try to qualify on a controller in my lounge but didn't make the cut, which is probably a good thing because then I wouldn't have got to commentate on it!"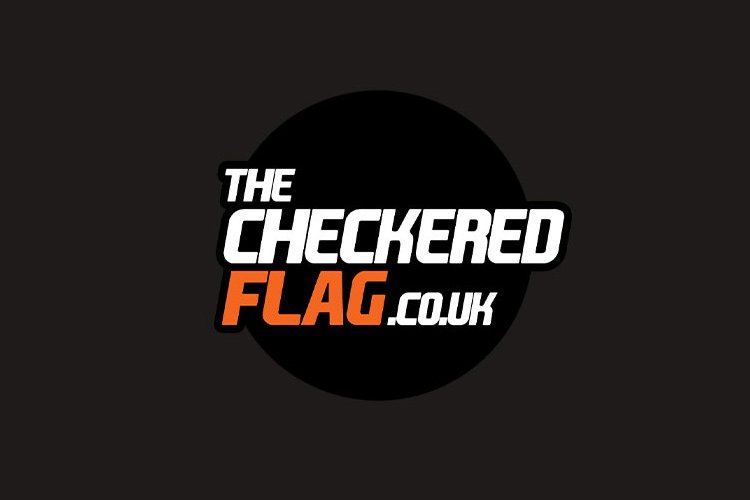 There has been no announcement regarding the next DiRT Esports series but we here at The Checkered Flag will keep you updated on any news.