Matt Parry is one of the busiest people in motorsport during the off season, not only is he having to manage a career of his own, Parry also has to juggle being co-founder of Peak Performance Management along with Kevin Korjus, managing names that include Olli Caldwell, Casper Stevenson, Frederik Schandorff, Joshua Dufek and Nazim Azman. Currently the British driver is quarantining in a hotel in Italy with Caldwell, to prepare with Prema ahead of the up and coming FIA Formula 3 Championship Season.
Parry's racing career may have taken a slight backseat due to his highly-involved roll in managing and coaching drivers, but speaking exclusively to The Checkered Flag, Matt Parry has a great tale to tell, from driving a McLaren Formula 1 car to managing a schedule during 24 hour endurance races.
Parry originally started his career in Motocross on the weekends with his father, before his mother made him change to karting which was conveniently opposite the Motocross track.
"I started on Motocross when I was younger and it was very much of a weekend activity with my father, who's love of motorsport clearly rubbed off on me. At that time I loved having the opportunity to drive anything, whether that was quad bikes, motorbikes etc. Typically the first time my mother came to watch, a child fell off and had to be airlifted to hospital, breaking several bones, understandably horrifying my mother who stopped me doing Motocross. However, fortunately on the other side of the facility there was a go-kart track and I started off initially doing some corporate karting which snowballed into competing in the various different karting categories."
Growing up, instead of looking up to drivers at the upper echelons of motorsport like Formula 1, Parry was looking at drivers who were his main competitors in karting, whether that be in his own category or the one above, constantly on the look out for how to be that few tenths quicker.
"When asked the question of who they look up to many drivers of my generation will give answers like Michael Schumacher or Aryton Senna but as a young kid I spent so many weekends at the karting track, that I don't actually remember watching many Formula 1 races at all, however I was always looking up to the category above, whether that be the person who was winning in minimax for example, as at the time it was a realistic target for me, Formula 1 and Michael Schumacher seemed to far away to concentrate my efforts in being like them. Instead I could set immediate targets, hit those targets and gradually progress up the motorsport ladder."
In 2013 Parry won the highly prestigious McLaren Autosport Award, of which the final nominees included names like Jack Aitken and Jake Hughes. This competition enabled young drivers like Parry to experience what it was like to be a 'professional' driver and allowed finalists to drive a Formula 1 car and experience DTM Machinery.
"The process of the award is a great experience for any young drivers and is when you first get a taste of what it's really like to be a professional driver, even the small things like turning up at Silverstone and walking into Grand Prix Racewear and everything is laid out for you and organised for you. You are given a tight schedule over the two days which includes driving a Formula 2 car and a DTM car on top of this you also have commitments off the track so it's not just arrive and drive like it is with karting. It didn't really matter to me if I won or didn't win it was a great experience for me to gain an insight into life as a 'professional' driver.
Parry was fortunate enough to be one of the lucky few to be a member of a driver academy, being part of Caterham's from 2011 until the team folded in 2014. Being part of an academy was something that filled Parry with confidence, being able to walk around in Caterham's driver suits and driving in a Caterham livery, but this also made him a target and bench-marker for other drivers who wanted to achieve similar heights.
"The whole process was a great experience, you got the car painted in the Caterham livery, you get your suit and it certainly gives you confidence, your slightly different, not in team colours, different livery and all the rest. I was approached by Lotus after my success in karting then the academy changed to the Caterham Academy. Going into a Formula 1 teams factory and finding out how that works and everything behind the scenes was very insightful for a young driver like me. But yes, I suppose I was a 'target' for others and a benchmark for them to measure themselves against someone who was connected to a Formula 1 outfit."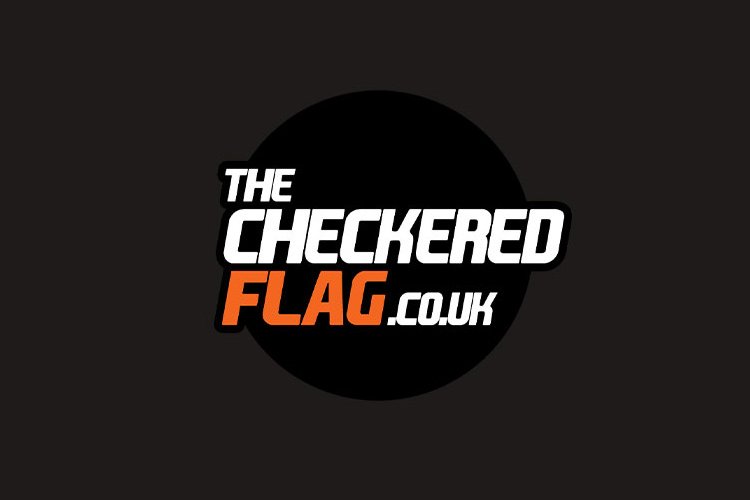 Throughout his career the Hungaroring has been a happy hunting ground for Parry, especially in 2016 when the British driver took victory in the feature race ahead of names like Charles Leclerc and Alexander Albon.
"I was incredibly lucky to be with a strong team at the time like Koiranen GP and to have the help of the mechanics and engineers that the team made accessible for me. To get the win in Budapest together with my engineer was incredible, in fact the whole weekend was incredible, I love the circuit, although any driver would say they love a circuit that they are successful on! But also I love Budapest as a city so it was a fantastic weekend for me, I will admit that I got perhaps a bit lucky, with Nyck De Vries who was the one driver ahead of me on Pole Position having an issue on the formation lap which put him out of the race, leaving it easier for me to retain the lead down into Turn 1. Standing on top of the Formula 1 podium on a Formula 1 weekend certainly put me in the 'shop window' and was a great experience for a young driver like me."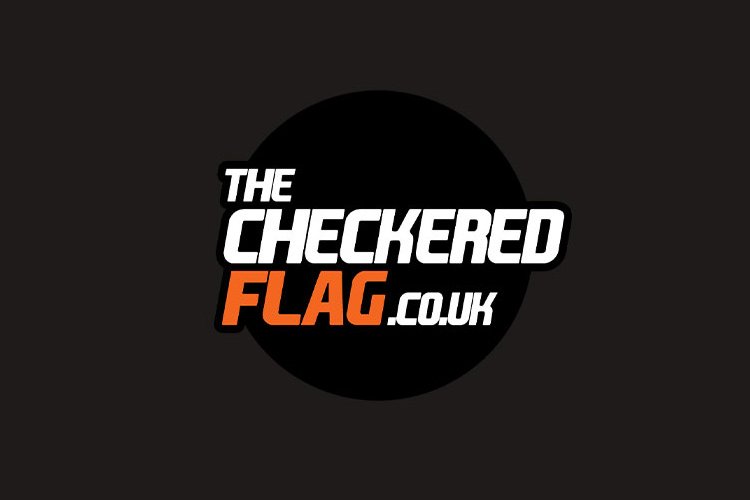 In 2017, Parry made the switch made by many drivers, from single seaters to sports-car racing specifically racing GT cars for Nissan in The Intercontinental GT Challenge and Team RJN Motorsport in the Blancpain GT Series. Parry never wanted to put unnecessary 'strain' on his family financially so decided to make the switch to GT racing. Driving a single-seater car and a GT Car are two completely different disciplines with the former relying on high downforce and the latter mainly relying on Mechanical Grip.
"I say budget was an issue, but I say this very loosely, I was incredibly fortunate that my family could afford for me to do motorsport in the first place, with the majority of my racing being funded by my family, particularly my father. It was very important for me that my family wasn't sacrificing too much to do my racing, for example if my dad wanted to buy a supercar or buy a holiday home I didn't want him to compromise on his and my family's lifestyle. Maybe I could have done GP2 but it was a group decision to stop competing in single-seaters and make the switch to sportscars."
"It's completely different" (driving a GT car compared to a single-seater) "not only is the car different but you are working with three other drivers, at that point testing becomes hugely limited with now three sharing what is already limited time in the car. The team size is considerably larger, coming from GP3, now I had the novelty of a strategy engineer and 5 different mechanics on each car. Driving with two others is harder than it may seem, with the sport being so competitive, naturally you want to beat them, but at the same time you need your co-drivers to be fast in order to win something! On top of this, a lot of the time you are with two different drivers from year to year, so sharing telemetry between each other goes against my instinct as a racing driver."
Managing and maintaining a schedule over long endurance races like the 24 hours of Spa is notoriously difficult, with curiosity of wanting to know how your team-mates are doing, keeping you up when you are meant to be asleep. However as always, with experience Parry began to get better at managing these demands so the British driver can be fresh when it's time to get back in the car.
"The best advice I was always told was to take an eye mask and some earplugs, which is the first golden rule, the second golden rule is to make sure that you limit everything in the week leading up to the race, always making sure I had a scooter or even a bike so that at no point was I doing any walking that wasn't absolutely necessary particularly in the 24 hour period of the race itself. The biggest trap is watching the timing screens, even now I fall into it, obviously you want to see how your car is doing and before you know it you are back in the car and you haven't slept, drunk or eaten."
In 2018 Korjus and Parry co-founded Peak Performance Management, after having previously worked together as coaches and it is managing driver's that takes up most of the Briton's time, with the various challenges that come with the job taking up most of Parry's time.
"Kevin and I had been working together in driver coaching in SMP F4 and as per usual for me, all good things started at Budapest, we were in the infield watching cars go round the track, both thinking what are we really doing in terms of targets and goals. Both of us enjoyed the driver coaching but we didn't just want to be coaches, so after brainstorming I thought of what had been one of the most useful things for me in my career, which was having the external help from those with experience and now I'm able to offer this to drivers so they can utilise this. Looking back on my career, perhaps one of my biggest regrets is not having a performance coach earlier. Kevin and I both agreed on this and it's helping out the drivers that drew us to starting the company, not any potential personal gains for himself or I."
Parry most certainly has a busy year ahead, co-managing all of the Peak Performance Management drivers in the current climate. The British driver will continue to offer support to all his drivers, with as previously mentioned spending time in Italy with Caldwell as he gears up for a potentially title-challenging year with PREMA.
Parry can be found on Instagram under @mattparryracing and you can Parry and Korjus's company on Facebook by searching Peak Performance Management.