The Kwik Fit British Touring Car Championship begins this weekend at Donington Park, 22 weeks later than originally planned due to the Coronavirus pandemic. It is the start of a jam packed season which sees the series take to the track during four of the five weekends in August. This is followed by back to back meetings at the end of September, two more in October before concluding at Brands Hatch on the weekend of the 14/15 November. In short, the season which normally spans the best part of seven months will come to a conclusion in just over three.
As ever, casting an eye over the competitive field in the hope of being able to pick out who will challenge for the title is a tricky task but here goes.
Defending champion Colin Turkington returns for a fourth consecutive season as a BMW works driver. The Northern Irishman is looking for a record breaking fifth BTCC title, after equalling Andy Rouse's record haul of four last year. He will be the championship favourite having won the series for the last two years. He and his West Surrey Racing team also now have a year's experience of using the BMW 330i M Sport which debuted last year. It proved the class of the field with 11 wins from 30 races, so now that the team have a year's worth of data there is no reason why it won't still be the car to beat.
Turkington will be joined by Tom Oliphant who moves into his third year in the championship; his second with BMW. The former Ginetta GT4 Supercup champion will be looking for an upturn in form after struggling to get to grips with the car last year when he managed just two podium finishes as he laboured to eleventh overall in the standings in the championship winning car.
One of the men expected to be Turkington's main threat was team-mate and last year's runner up Andy Jordan, who despite losing long term sponsor Pirtek had managed to retain his seat at BMW. However, due to the economic impact of Covid-19 the 2013 champion was forced to pull out of the BTCC. The team won't fill the seat for the first four meetings but may try to get someone in later in the season to boost their assault on the Teams' and Manufacturers' championships.
BMW's biggest threat to their Manufacturers' crown are Honda Halfords Yuasa Racing who retain the same driver lineup for the third consecutive year of Matt Neal and Dan Cammish. This will be veteran Neal's thirtieth season in the series and he will be looking to add to his tally of three championship titles, 15 years after he won his first. However, the 53 year old comes off the back of his first full winless BTCC campaign since 1998 and will be eager to taste the winner's champagne once again. If he has any chance of becoming champion for the fourth time he will first have to turn the tables on team-mate Cammish who enjoyed a brilliantly consistent 2019 and fell just three points short of becoming champion in what was just his second season in the series.
Toyota will be hoping to make it a three way battle for manufacturer bragging rights as they embark on their second season back as a works team in the championship. Initially they had planned to move from a one car outfit to two but opted against it and instead run a single car entry for Tom Ingram, who heads into his seventh season with the Speedworks Team who prepare the car. Last year was very much a developmental year as they debuted the Corolla but that didn't stop Ingram from claiming four victories on his way to sixth position overall. With a year's worth of data behind them and a full winter testing programme there is no reason why Ingram can't challenge for the title this year.
Vauxhall were due to be the fourth manufacturer entry in the championship but Power Maxed Racing who run the cars made the decision to pull out of the series in order to safeguard the long term future of the team following financial difficulties caused by the global pandemic. This leaves BTCC stalwart and fan favourite Jason Plato without a drive and will be the first time since 2003 that he doesn't line up on the grid. It also delays the return of Mat Jackson who was set to appear in the series for the first time since being unceremoniously ousted from the Motorbase Performance team at the beginning of 2018.
Last year's independent champion Rory Butcher fancies a full title tilt this year and as a result he moves to spearhead Motorbase Performance's squad. The Kent based team have built all new Ford Focuses this year and hope they will be an improvement on the previous cars which were among the oldest on the grid. Butcher is joined by Ollie Jackson for his second consecutive season with the team following his best career points haul in 2019. Andy Neate will drive the third car in what will be his first full campaign since 2012.
2017 champion Ash Sutton joins Laser Tools Racing to drive a second Infiniti Q50 alongside Aiden Moffat. The team did an excellent job following their mid season switch to the Infiniti last year and took it from a previously uncompetitive piece of machinery to a regular points finisher. Moffat managed seven points finishes in 15 races, with a best of a second place at the home of British motorsport, Silverstone. As soon as Sutton became available due to Subaru leaving the series, Laser Tools swooped to add him to the team. With his championship pedigree and proven ability to develop a car it is hoped he can help push the team even closer to the sharp end of the grid.
Fellow Subaru refugee Senna Proctor joins the exciting project that Excelr8 Motorsport are embarking on with the all new Hyundai i30. It is the first time that the Japanese marque has appeared in the BTCC so it will be interesting to see how far up the order it will be. Proctor will be joined by Chris Smiley who departs BTC Racing. It'll also be a good opportunity to see the true calibre of the team in their second year as their competitiveness was hampered by the ageing MGs they fielded last year.
The dark horse for the championship this year might well be Tom Chilton. The 35 year old moves into his 14th season in the BTCC making him one of the most experienced drivers on the grid. It's all change for him as he swaps the Ford of Motorbase for a Honda Civic run by BTC Racing. Just like last year, Bert Taylor's squad will field the FK8 model of Civic just like the works team, meaning there is every opportunity for them to run at the front. They did this successfully in 2019, with Josh Cook taking three wins on his way to fourth in the championship. Cook has re-signed with the team for 2020 and will be hoping that the consistency of renewing this partnership will not only give him an edge over Chilton but also enable him to take the fight to Turkington and co for championship honours. BTC Racing also add a third car for Michael Crees who comes off the back of an impressive debut season in the aging Volkswagen CC. Crees' main aspiration is to challenge for the Jack Sears Trophy, which will be contested by all of the drivers on the grid who have previously never claimed an overall podium finish.
Crees' main competition for the Jack Sears Trophy looks set to come from GKR TradePriceCars.com duo Bobby Thompson and James Gornall in the Audi S3s. Thompson moves to the team after two years with Team HARD following his VW Cup title triumph in 2017. He made great strides in his second year of BTCC racing last year with a best finish of sixth during the season opening race at Brands Hatch. He finished just one place and twelve points behind team leader Jack Goff in the overall standings. He will now be looking to use this experience to move further up the field, and with a car that won a race last year he certainly has the equipment capable of helping him to achieve this. Gornall won the Mini Challenge title last year and with that series moving on to the TOCA package this year, don't expect him to be the last champion to make the step up into the BTCC. It could well become a natural progression and the perfect proving ground for prospective touring car drivers. Gornall has a strong racing pedigree having won the BARC Formula Renault title in 2003 and the British GT championship in 2008 so don't be surprised to see him mixing it at the sharp end sooner rather than later.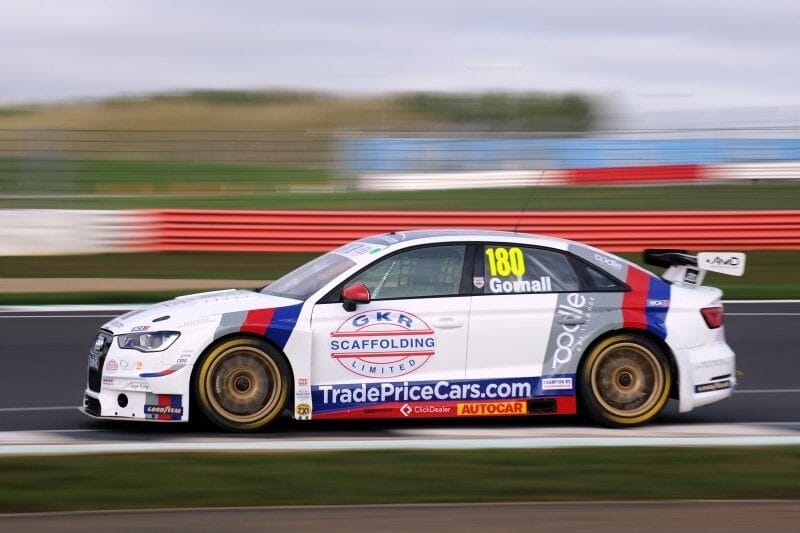 Jake Hill was one of the Audi drivers last year and impressed by claiming his maiden BTCC victory at Knockhill. This year he moves to a team run by his team-mate of last year Mark Blundell. MB Motorsport accelerated by Blue Square, to give them their full name, will run Honda Civic FK2s which Hill will hope represent a chance of him challenging for a top ten championship finish. Afterall, it was this car that took Rory Butcher to the independents' title and fifth overall in 2019. Alongside Hill will be Sam Osbourne who moves from the Excelr8 Motorsport squad and will be eligible for the Jack Sears Trophy which he should have more chance of being competitive in than he did when racing the now retired MG 6.
Another man hoping to be in contention for the Jack Sears Trophy is Carl Boardley. The 2018 Ginetta GT4 Supercup runner up has stayed with Team HARD who he contested his maiden full BTCC campaign with last year but changed cars. He has dispensed with the Volkswagen CC, which he didn't seem to get along with, and will instead race a BMW 125i M Sport, a car that twice took Colin Turkington to the title. Boardley is undoubtedly a talented driver so with more competitive machinery at his disposal expect him to greatly improve upon the four points paying finishes he managed last season.
Like Boardley, Daniel Rowbottom will be hoping for an upturn in his form this season. However, unlike his rival, Rowbottom will compete in the same machinery as last season. He again partners Adam Morgan in Morgan's family run team Carlube Triple R Racing with Cataclean & Mac Tools which will again campaign a pair of Mercedes-Benz A-Classes. Rowbottom struggled in his first BTCC season, only managing four finishes in the points. However, all but one of them came in the second half of the season which was a sign of decent progress. With a full season's worth of data behind him and the continuity of working with the same team 'Robo' should be able to considerably improve upon last season's showing. Don't be surprised to see some Jack Sears Trophy victories and an improvement upon the fourth place he managed in the category last season. For team-mate Morgan, there are loftier ambitions, as he aims for a seventh top ten championship finish in the last eight years. 2019 saw him hustle the A Class to four podium finishes but there was no repeat of the three visits to the top step that he managed in 2018. The Lancastrian will be looking to put that right in 2020 following a winter of upgrades to the car.
One man who knows all about successful returns to winning ways is Stephen Jelley. His win at Oulton Park last year was his first in the series since 2009. It is worth pointing out that Jelley didn't compete in the series for most of the intervening years, which is part of the reason for the large gap. Jelley remains with Team Parker Racing for a fourth consecutive year and will once again be behind the wheel of a BMW 125i. He will be hoping to build on the success he enjoyed last year, and it will be interesting to see how his results compare to Boardley's now that the pair are in identical cars.
As well as the aforementioned Boardley's BMW, Team HARD are also running three Volkswagen CCs. Jack Goff will once again spearhead the team and will hope for a repeat of his Silverstone victory though it won't be easy as the VW, which is already showing its age, will be another year older. Goff will be joined by Nicolas Hamilton, brother of six time Formula One champion Lewis, who joins from Motorbase, and Ollie Brown. Brown, won a scholarship programme to gain the drive and has never before competed in a competitive car race. It will be interesting to see how much progress he can make this year, in what is surely one of the most competitive race series in the world.