2020 saw Formula Regional European Championship merge with Formula Renault Eurocup to create a new championship for 2021, Formula Regional European Championship by Alpine.
Whereas the two championships were struggling to fill the grid, 2021 at least seems to be bucking that trend, with more than thirty cars likely for each event. One event in particular, as the support to the Formula 1 Monaco Grand Prix, could be interesting to say the least!
Twelve teams will participate in the inaugural season of the championship across ten rounds and twenty races, starting this weekend at the Autodromo Internazionale Enzo e Dino Ferrari.
Race Format & Schedule
The championship has adopted the same format as Formula Renault Eurocup had been using, meaning a collective test day on a Friday, two qualifying sessions and two races.
The season was set to get underway at Spa-Francorchamps, but the weekend was postponed following the rearranging of the prologue for the FIA World Endurance Championship at the same venue. Series officials are looking to include the Belgian track on the schedule, potentially in August, but for now that race is a 'maybe'.
Instead of Spa, Imola will now host the first round of the season this weekend, the first of three consecutive events that will play a supporting role to Formula 1. As well as the Emilia Romagna Grand Prix, FRECA will also support Formula 1 at the Circuit de Barcelona-Catalunya (8-9 May) and Circuit de Monaco (22-23 May).
May is a busy month for FRECA as it concludes with a trip to the Circuit Paul Ricard as support to the GT World Challenge Europe Endurance Cup (29-30 May). FRECA then supports the GT World Challenge Europe Sprint Cup at Circuit Zandvoort in mid-June (19-20 June) before the summer break. The season resumes with a trip to the Nürburgring supporting GT Masters on 7-8 August.
The TBC round will then follow, wherever the championship decides to go, before FRECA supports the International GT Open at the Red Bull Ring on 11-12 September. The season concludes with two further trips to Italy in October, the Autodromo Internazionale del Mugello hosting the penultimate round on 9-10 October before the Autodromo Nazionale Monza ends the season on 30-31 October.
The Competitors
Thirteen teams initially joined the grid for the inaugural season, but M2 Competition withdrew leaving only twelve. Bhaitech Racing were also set to join the grid, but they sold their entry to Swiss outfit G4 Racing.
Each team is allowed a maximum of three cars, although they may run a fourth if fielding a female driver.  At this time, only two female drivers are set to compete in the 2021 campaign, and one of those on a part-time basis.
Prema Powerteam
Perhaps the best junior single-seater team around, Prema Powerteam have come from winning both of the Formula Regional European Championship titles in 2020 and are fielding three cars in 2021, although pre-season testing saw him apparently on the backfoot.
Mercedes-Benz protégé Paul Aron moves from Formula Renault Eurocup to race for the team, and he will be joined by Spaniard David Vidales, a race winner in his very first single seater race last year in Eurocup, and young Swede Dino Beganavic. 
Beganovic is a member of the famed Ferrari Driver Academy, but all three drivers are building strong reputations in junior racing and will be ones to watch this season. However, they struggled to break into the top ten in pre-season testing, so could be playing catch up, at least in the early rounds.
KIC Motorsport
The Finnish KIC Motorsport team were rivals to Prema Powerteam in FREC in 2020, and Patrik Pasma remains with the team for a second campaign having taken four victories and fourth place in the championship last year.
The Finn will be joined by his countryman Elias Seppänen, who moves up from racing to third place in the ADAC Formula 4 championship last year, and by German racer Nico Göhler, who won races in the Formula 4 UAE Championship and competed in a handful of FREC races with KIC.
Pre-season testing was up and down for the team, but there should be confidence that they can compete at the highest level after taking it to Prema last year when it looked as though the Italian team were going to have it all their own way.
R-ace GP
R-ace GP have been a front running team in Formula Renault Eurocup for many years, and if their form during pre-season is anything to go by, they are likely to be near the front again in 2021.
They are also the first (and currently only) team to be running with four cars. Frenchmen Isack Hadjar moves up from French F4 and will join his countryman and former Renault Sport Academy star Hadrien David in the line-up. David was racing in Eurocup last year and will be looking to prove that Renault/Alpine were wrong to drop him from their young driver programme.
Completing the line-up is Barbadian racer Zane Maloney, who moves across from racing in EuroFormula Open last year, and female racer Léna Bühler who moves up from Spanish Formula 4. For Bühler, she'll be starting the year on the back foot after missing much of pre-season testing due to injury. Indeed, she will be missing from the season opener in Imola due to the injury.
It is hard to see R-ace GP as anything other than serious contenders for both titles in 2021, and they've acquired a driver line-up that looks strong on paper and was looking impressive in testing.
G4 Racing
Perhaps the smallest team on the grid, G4 Racing came into the championship late as they took over the entry for Bhaitech Racing. But perhaps unsurprisingly, their only full-time driver is Axel Gnos, the son of the CEO of the team. Gnos has been previously racing in Formula 4, again with G4 Racing, and he follows the team into FRECA.
He will be joined in selected events by W Series competitor Bélen Garcia, who will race when she is not racing in her main series. Garcia has not raced in single seaters since Spanish Formula 4 in 2019 but there she did take one victory, and last year raced a couple of times in TCR machinery in her homeland.
With only one full time entrant who has not really set the world alight in other formulae, it could be a year of struggle for G4 Racing, who might be lucky just to score the odd point or two.
Arden Motorsport
Junior formulae stalwarts Arden have retained the services of 2020 Formula Renault Eurocup rookie champion Alex Quinn for 2021, and that could well turn out to be an inspired decision.
The British racer was looking strong in pre-season testing and will be gunning for the title this year, while he'll be joined in the team by Finn William Alatalo and Italian Nicola Marinangeli. Alatalo was a podium finisher in Eurocup last year, while Marinangeli competed full-time in Eurocup and part-time in FREC, with limited success in both.
Arden have been part of the junior single-seater scene for years and they go into 2021 with confidence of a strong season and potentially a championship charge.
FA Racing
Fernando Alonso's junior team move into the championship having spent the last couple of years in Formula Renault Eurocup, although they have had limited success since moving into Formula 3 machinery.
FA Racing have signed Frenchman Alexandre Bardinon, who raced in EuroFormula Open last year with Van Amersfoort Racing, and Italian Andrea Rosso, who moves up from a race-winning campaign in Italian Formula 4. The final driver is 2020 Spanish Formula 4 runner-up Mari Boya.
Rosso showed good pace during pre-season testing so the team can go into the year confident of scoring points, but only time will tell if the Spanish team can make the step up and fight at the front of the field.
MP Motorsport
One of the final teams to confirm their driver line-up, MP Motorsport move across from Formula Renault Eurocup and bring with them one of the star drivers from last year, Argentine racer Franco Colapinto.
Colapinto was a two-time race winner last year, but he is unlikely to have it all his own way within the team as Dutchman Kas Haverkort, the 2020 Spanish Formula 4 champion, moves up full-time to Formula 3 after impressing in his handful of races he competed in last season in the category.
The final driver for MP Motorsport is Danish racer Oliver Gøthe, who was a rival of Haverkort last season in Spanish Formula 4. The team has pedigree in single-seaters and showed good pace in pre-season testing with all drivers, so should be ones to watch at the front of the field in 2021.
Monolite Racing
Another team with a smaller presence in the series than say a Prema Powerteam or MP Motorsport, Monolite Racing are fielding only two cars in the category in 2021 for Jasin Ferati and Pietro Delli Guanti.
The team raced in FREC last year with Andrea Cola and, for one race weekend only, Matteo Nannini, but they race with two cars for the first time in 2021, with Ferati and Delli Guanti both stepping up from racing in Italian Formula 4.
Delli Guanti perhaps surprised in pre-season testing, but it will be difficult to see the team securing more than just a handful of points in 2021 amid a strong in-depth field.
JD Motorsport
JD Motorsport are another two-car team in the series, and it could well be a year of struggle for them after struggling to break into the top twenty during pre-season testing.
The Italian outfit have signed Australian racer Tommy Smith, who will be looking to make up for lost time after being forced to sit out the 2020 Formula Renault Eurocup season due to the coronavirus pandemic. He will be joined by Eduardo Barrichello, the son of former Formula 1 driver Rubens Barrichello, who is making the move into European competition for the first time having competed in the United States in recent years.
The team have won races in recent years in Eurocup, but based on pre-season testing form, even breaking into the points may be difficult.  However, they know how to win, so they could be ones to watch once they get a handle on the car and the championship.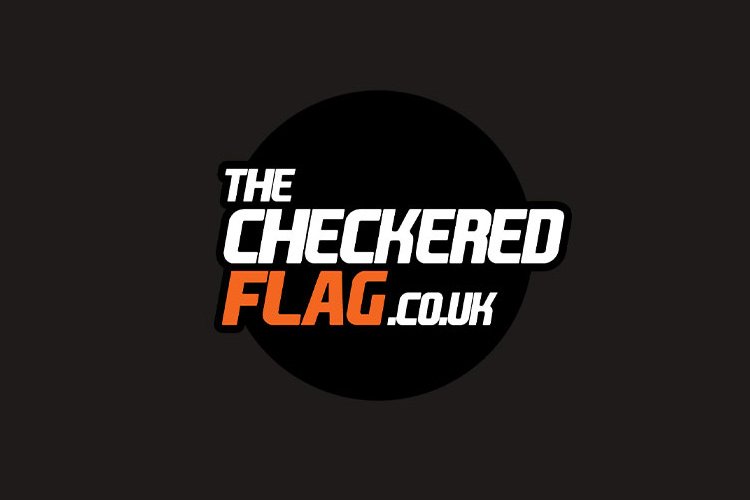 ART Grand Prix
After moving across from Formula Renault Eurocup, ART Grand Prix will be looking to bring their championship winning form into FRECA in 2021, and they have a strong-looking line-up in Thomas ten Brinke, Grégoire Saucy and Gabriele Mini.
Ten Brinke made his single-seater debut in 2020 in Spanish Formula 4 and took third place in the championship, and he opted to move up to Formula 3 machinery early rather than target the title. Saucy remains with the team after taking podium finishes last year in Eurocup, while Mini moves to the team after winning the Italian Formula 4 title.
The team was towards the front of the field in pre-season testing, particularly with Saucy, and they should be championship contenders in FRECA's first season.
DR Formula
Another team to race in FREC last year, DR Formula have continued their alliance with Italian racer Emidio Pesce for 2021, and he will be joined by American Brad Benavides and Brazilian racer Gabriel Bortoleto.
Pesce had limited success last year in DR Formula's only full-time car on the grid, while Benavides finally joins the team after being another ruled out last year by COVID-19. Bortoleto was a race winner in Italian Formula 4 and finished the series fourth in the championship standings.
The team may be limited to the odd points score here and there in 2021, but the team as a whole know how to win, so it would not be a surprise if they pulled off a shock or two along the way.
Van Amersfoort Racing
Another team with pedigree in junior formulae, Dutch outfit Van Amersfoort Racing are fielding two cars in the series in 2021 for Italian Francesco Pizzi and Spaniard Lorenzo Fluxá.
Pizzi was a race winner in Italian Formula 4 and took second place in the final standing behind Gabriele Mini, while Fluxá has had a meteoric rise through the single seater ranks and will be looking to build on promising performances in Italian Formula 4 and Asian Formula 3 across the last twelve months.
It will be interesting to see how competitive Van Amersfoort Racing are in 2021, with Pizzi in particularly showing good pace during pre-season testing.  They could surprise and fight for wins and podiums this year, at least on one side of the garage, while Fluxá will be looking to make progress and score points.
Full Entry List
| | | | |
| --- | --- | --- | --- |
| NO. | Driver | NAT | Team |
| 1 | Paul Aron | EST | Prema Powerteam |
| 2 | Nico Göhler | GER | KIC Motorsport |
| 5 | Patrik Pasma | FIN | KIC Motorsport |
| 6 | Isack Hadjar | FRA | R-ace GP |
| 7 | Axel Gnos | CHE | G4 Racing |
| 8 | William Alatalo | FIN | Arden Motorsport |
| 9 | Alexandre Bardinon | FRA | FA Racing |
| 10 | Hadrien David | FRA | R-ace GP |
| 11 | Franco Colapinto | ARG | MP Motorsport |
| 12 | David Vidales | ESP | Prema Powerteam |
| 13 | Jasin Ferati | CHE | Monolite Racing |
| 14 | Nicola Marinangeli | ITA | Arden Motorsport |
| 15 | Léna Bühler** | CHE | R-ace GP |
| 16 | Tommy Smith | AUS | JD Motorsport |
| 17 | Dino Beganovic | SWE | Prema Powerteam |
| 19 | Andrea Rosso | ITA | FA Racing |
| 21 | Alex Quinn | GBR | Arden Motorsport |
| 22 | Zane Maloney | BAR | R-ace GP |
| 23 | Thomas ten Brinke | NED | ART Grand Prix |
| 26 | Grégoire Saucy | CHE | ART Grand Prix |
| 27 | Kas Haverkort | NED | MP Motorsport |
| 35 | Pietro Delli Guanti | ITA | Monolite Racing |
| 41 | Emidio Pesce | ITA | DR Formula |
| 46 | Gabriele Mini | ITA | ART Grand Prix |
| 51 | Francesco Pizzi | ITA | Van Amersfoort Racing |
| 58 | Elias Seppänen | FIN | KIC Motorsport |
| 62 | Lorenzo Fluxá | ESP | Van Amersfoort Racing |
| 64 | Mari Boya | ESP | FA Racing |
| 71 | Brad Benavides | USA | DR Formula |
| 72 | Bélen Garcia | ESP | G4 Racing |
| 85 | Gabriel Bortoleto | BRZ | DR Formula |
| 91 | Eduardo Barrichello | BRZ | JD Motorsport |
| 96 | Oliver Gøthe | DEN | MP Motorsport |
** Will miss round one due to injury