Hey guys,
This is my first blog for TCF so I'll take this opportunity to introduce myself. My name is Emily Linscott, I'm 18, I'm a British racing driver, I live in Essex, UK, and I'm just starting my debut season racing USF4 in America.
I guess you could say that I started my racing adventure by accident. In 2016, my dad suggested we go karting one Sunday, which I thought would be cool, and it was. I asked if we could go again the following Sunday too. Two Sundays later I beat him, twice! That might not seem much but he's a former professional Superbike Champion and he doesn't do coming second, ever. Afterwards, he said we should go to another local track that afternoon that neither of us had been to. We did, and I beat him twice there too, at which point we both realised I might have something.
I got my own kart, a Junior Subaru in an Alonso chassis, later that same year and did well in it, as well as the hire kart stuff too, amassing more than 20 wins in finals and loads more in heats. I won my first Championship, the BMKC Junior Championship, having never been off the podium all season. I was also awarded Buckmore Park's prestigious Junior Star Pupil Title, making me the first girl to win the coveted award in its 16 year history.
I knew I wanted to race cars as soon as I got the bug for racing karts, so, rather than spend everything my family had on karting, I swapped to cars in 2017, making my debut at Rockingham in the Ginetta Juniors, exactly one year from my first Official MSA kart race to cars. I remember it being a bit crazy as there were more than 200 people waiting outside my team's awning as I arrived; it was mad. I was a bit shocked, but it was really lovely too as it took a lot of pressure off me.
In 2018 I raced for Richardson Racing in my first full season in Ginetta Juniors. It taught me a lot about myself and how to handle different situations. Being able to keep my emotions in check in front of my supporters after a driver has driven through you and destroyed the car, again, teaches you stuff very quickly about how to remain professional no matter what's thrown at you!
I got the chance to race an F4 SEA Championship round at Sepang in Malaysia that year too, which was cool and now knew single seaters was the path for me, if we could raise the budget…that didn't happen!
Indy 500 driver and fellow Brit, Pippa Mann, and the Lucas Oil School of Racing, awarded me a scholarship drive in Pippa's name, as part of her push to help promote more females into single seater racing cars. I went to Laguna Seca in early 2019 for two days and learnt so much that I really wanted to go back and race in their championship.
Meanwhile, my dad got an amazing email offering me the chance to be the Pro in a Pro/Am pairing in a Ginetta G55 GT4 car in the Britcar Championship with Peter Bassill, owner of Hedgehog Cyber Security. Hmm, let me think…YES! I jumped at the chance. It's not often a 16-year-old racing driver gets that sort of offer!
Following the Laguna scholarship drive, Pippa, my parents and I worked hard to get me back racing in the US again. I got to the New Jersey Motorsports Park round where I ran upfront with the Championship contenders straight away. Two more rounds with the school saw me race at NCM in Kentucky and Road America, Wisconsin. I took two podiums, two fastest laps, Pole position (fastest lap) and a new lap record on my first time at NCM and then at Road America took my first Official Pole position.
Back in the UK, Peter and I took an incredible podium in our very first race together. We then finished off our three meetings in that series with back-to-back wins at Brands Hatch in the "Into the Night" races. I've not been so excited in my life! It was like I'd won a World Championship!
In March 2020 is when the world went crazy with Coronavirus., and not much was happening. I honestly didn't think I'd be racing at all.
I got a call one Monday during lockdown saying I could fly as part of a list of Elite Athlete that were now allowed into America. On the Wednesday I left my home to for Heathrow to fly to America, but the US immigration officer said I couldn't fly because something over there hadn't been signed off. After a few hours trying everything and everyone we could, we went home, but not before changing my flight to the same time the following morning. The next day went smoothly and off I went on my adventures to America, alone, to drive race cars, in the middle of a pandemic. What a rush! I ended up being there for four and half months.
I've gone on record about wanting to pursue IndyCar and the Indy500 route in my career. F1 is obviously one of those that almost everyone wants to get to, but I think the IndyCar path is more realistic. I love the fact that the teams and drivers are more accessible to spectators, which is very important to me.
Pippa and I decided we should aim at the USF4 Championship for 2021. We met the teams at one of their championship rounds and made my decision to race with Kiwi Motorsport if the budget came along.
We raised some of the money through sponsorship thanks to FastR, Hedgehog Security, The Momentum Group, Hagerty and Shift Up Now to allow me to commit to the Kiwi Team, so now we had to find the rest. I flew to Indy in Feb this year and in March, Pippa and I launched the 2021 #GetInvolved crowdfunding campaign to sell my new merch, and other incredible perks, to raise more budget to help make it to the halfway point in the season. I'm honoured to say that my awesome supporters did it again, the campaign reached its original target of $35,000 in less than eight days, which means I can race half the season, but we're still aiming to sell more through the campaign to raise extra funds towards round 4.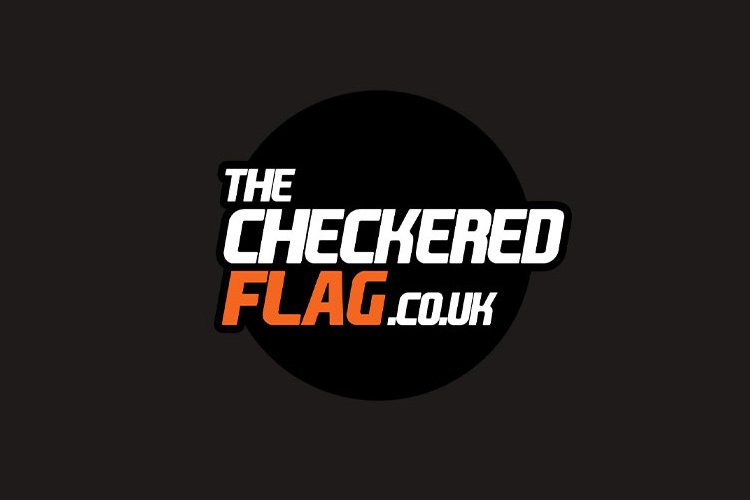 I've just finished the Official Test at Virginia International Raceway (VIR), my first proper test this year. I had worn set tyres for most of the first day and then swiped another drivers' hand-me-downs for the last session where I set my personal best times of the day. It's tough because almost all of the front running drivers have tested a lot already, many did an entire winter series too, so I know I'm on the back foot when we start but getting my first new set of tyres on the second day and posting top ten times made us all very happy, it gives us some understanding of what could be.
This season the F4US Championship is expected to match it historically large fields so it's going to be a big grid of some very fast drivers. My first goal is to finish in the top ten, as well as concentrating on finding enough budget to run the full season. I'm obviously keen to start getting podiums and winning races, but I've got to keep my sights realistic until I've had some seat time and learnt how to drive this car fast.
The first round at Road Atlanta is looming fast with the promoter test day on Thursday 25 March followed by the race weekend for the following three days. Thanks to my sponsors, CGS Consultants, I have a set of new tyres for the test day so I'm hoping I can learn the track and use the tyres to my advantage for when Friday qualifying comes.
That's it for now, I'm off back to the gym.
Thank you so much for reading my blog and I hope you will join me each month at the same time for more updates on my season. Maybe it won't be as long next time!
Breaking! I've just heard that I will now get to race Round 4 at Brainerd! Exciting!
Bye for now.
Emily
Emily Linscott is backed by the following sponsors: