If you have ever wondered what NASCAR would look like if it was a mud bogging discipline, the Camping World Truck Series provided a lap of that on Saturday. Rain plagued Saturday's track activities at Bristol Motor Speedway, forcing the cancellation of the Truck and Cup Series' heat races to set the grids for their respective points races. The former's Pinty's Dirt Truck Race, which was scheduled for the evening, was also postponed to Sunday night, while Cup's Food City Dirt Race will still take place on Sunday afternoon as planned. Both races' starting lineups are instead determined by formula as with races without qualifying, which place Kyle Larson (Cup) and John Hunter Nemechek (Truck) on the poles.
Rain and oval racing rarely, if evergo well together, but the situation is exacerbated for dirt track racing as planned for Bristol. When the weather briefly complied, NASCAR began the first of four planned Truck heat races, but it proved to be a case study in the aforementioned statement as it lasted just one lap before being halted due to mud quickly covering the grilles and windshields. Driver visibility had been raised as a concern during Friday's practice sessions in regards to dust, but the mud was an even more dangerous coating as vision was blocked completely.
Heat #1 pole winner Mike Marlar led the lone green-flag lap, but the qualifying formula placed his starting spot for the feature in thirty-eighth. It will be Marlar's first Truck race since his début in 2019, while his Hill Motorsports team is a small operation that sits thirty-sixth in owner points. Raphaël Lessard and Ben Rhodes, who led the two Friday practices, will respectively start twenty-ninth and ninth.
Hill Motorsports owner Timmy Hill quipped, "Welp, it was short but we led all the laps today!"
Among the dirt ringers, Cody Erickson starts thirty-fourth in his fourth Truck race (last on Bristol's concrete layout in 2020; he also raced at Eldora in 2014 and 2015), while Jake Griffin is thirty-sixth as he makes his first start since Eldora in 2019. Starting last will be Andrew Gordon in his first NASCAR start.
Trevor Collins and Jessica Friesen, both of whom were hoping to qualify for their maiden NASCAR races, and Cup driver Ryan Newman officially failed to qualify. J.R. Heffner withdrew from the weekend after wrecking his truck in Friday's final practice.
Of the eight remaining Cup drivers dabbling in the Trucks for more seat time (which is ironically invalidated by the postponement as the Truck race is now after the parent series'), Martin Truex Jr. is the highest starter in fifteenth in his first Truck event since 2006. Daniel Suárez is twenty-sixth in his first Truck race in five years, while Kevin Harvick is thirtieth in his return after a six-year absence. A trio of drivers who won the Truck Series' previous dirt race at Eldora Speedway also start in the bottom half with Larson (twenty-eighth), Bubba Wallace (thirty-second), and Chase Briscoe (thirty-third). Xfinity Series driver Myatt Snider will begin his night in thirty-seventh.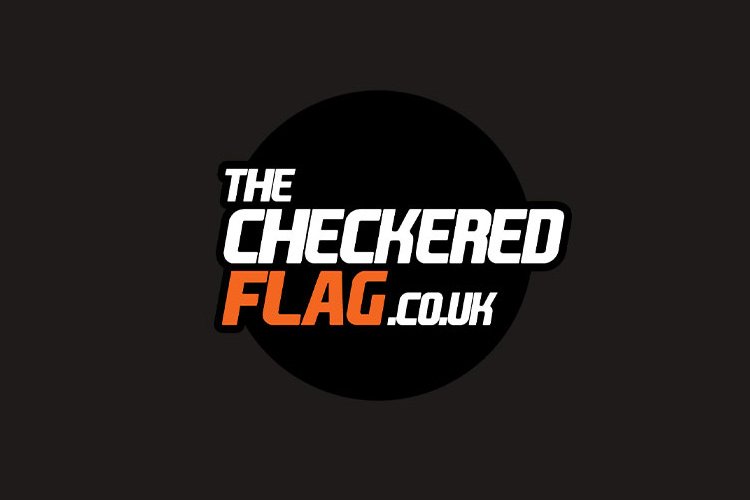 For the Cup race, Larson is officially the pole sitter but will be sent to the rear for the green flag after changing his engine during his series' final practice. As a result, third-placed Ryan Blaney—who led said practice—will take his spot. Larson's team-mate Alex Bowman, the fastest in the first practice, rolls off seventh.
Among drivers making their Cup débuts, Truck regular and Friesen's husband Stewart starts thirty-second ahead of Shane Golobic (thirty-fifth), Chris Windom (thirty-sixth), and Marlar (thirty-eighth again). J.J. Yeley is thirty-fourth in his first Cup race of 2021 while Ty Dillon starts last for his and Gaunt Brothers Racing's return to the series after taking the last four weeks off.
The postponement sparked much conversation on social media, including whether NASCAR should have implemented more changes to the vehicles to adapt to the circumstances such as removing windshields to emulate dirt cars, moving the Bristol spring race to another date with a lower threat of rain, or criticising the dirt experiment altogether. On the other side of the debate, one can argue removing windshields for a one-off, especially with the electronics in the cockpit, would be impractical. Others have also pointed out such a situation would have occurred anyway even for races on Bristol's concrete surface or any other dirt event. The Truck Series will run another dirt race in July at Knoxville Raceway, while Eldora was the lone national series dirt event from 2013 to 2019.
"Maybe Richard Petty was right after all," tweeted Cup driver Denny Hamlin. The remark was alluding to Petty's comments to Autoweek in October 2020, shortly after the Bristol dirt race was announced, about dirt racing being similar to "taking a professional football team and going back to play at a high school field." Petty had won the Cup Series' last dirt event in 1970, but felt returning to such tracks would be a step backwards towards their smaller roots. Nevertheless, he added that although Bristol could "be another gimmick," there was also the possibility that it is "what NASCAR needs to keep our base growing."
"Just an FYI, when this race happens. We aren't going to be able to see either way," Griffin tweeted on Saturday evening. "The track has to be dry enough to not throw up mud so the engines can stay cool. But when it gets dry the dust is so thick that if you aren't leading you can't see the car in front of you."
The Food City Dirt Race will begin at 3:30 PM Eastern, followed by the Pinty's Dirt Truck Race at 9 PM. On Saturday morning, NASCAR announced that after analysing the results of Friday's practices, the Cup race's first two stages would end on laps 100 and 200 instead of 75 and 150 as previously planned, while competition cautions were added on laps 50 and 150. Teams will also receive an extra set of tyres.
Cup starting lineup
| | | | | |
| --- | --- | --- | --- | --- |
| Start | Number | Driver | Team | Manufacturer |
| 1 | 5 | Kyle Larson | Hendrick Motorsports | Chevrolet |
| 2 | 11 | Denny Hamlin | Joe Gibbs Racing | Toyota |
| 3 | 12 | Ryan Blaney | Team Penske | Ford |
| 4 | 18 | Kyle Busch | Joe Gibbs Racing | Toyota |
| 5 | 19 | Martin Truex Jr. | Joe Gibbs Racing | Toyota |
| 6 | 4 | Kevin Harvick | Stewart-Haas Racing | Ford |
| 7 | 48 | Alex Bowman | Hendrick Motorsports | Chevrolet |
| 8 | 24 | William Byron | Hendrick Motorsports | Chevrolet |
| 9 | 3 | Austin Dillon | Richard Childress Racing | Chevrolet |
| 10 | 22 | Joey Logano | Team Penske | Ford |
| 11 | 17 | Chris Buescher | Roush Fenway Racing | Ford |
| 12 | 21 | Matt DiBenedetto | Wood Brothers Racing | Ford |
| 13 | 47 | Ricky Stenhouse Jr. | JTG Daugherty Racing | Chevrolet |
| 14 | 6 | Ryan Newman | Roush Fenway Racing | Ford |
| 15 | 20 | Christopher Bell | Joe Gibbs Racing | Toyota |
| 16 | 34 | Michael McDowell | Front Row Motorsports | Ford |
| 17 | 42 | Ross Chastain | Chip Ganassi Racing | Chevrolet |
| 18 | 99 | Daniel Suárez | Trackhouse Racing Team | Chevrolet |
| 19 | 23 | Bubba Wallace | 23XI Racing | Toyota |
| 20 | 2 | Brad Keselowski | Team Penske | Ford |
| 21 | 41 | Cole Custer | Stewart-Haas Racing | Ford |
| 22 | 37 | Ryan Preece | JTG Daugherty Racing | Chevrolet |
| 23 | 10 | Aric Almirola | Stewart-Haas Racing | Ford |
| 24 | 43 | Erik Jones | Richard Petty Motorsports | Chevrolet |
| 25 | 14 | Chase Briscoe | Stewart-Haas Racing | Ford |
| 26 | 9 | Chase Elliott | Hendrick Motorsports | Chevrolet |
| 27 | 8 | Tyler Reddick | Richard Childress Racing | Chevrolet |
| 28 | 1 | Kurt Busch | Chip Ganassi Racing | Chevrolet |
| 29 | 38 | Anthony Alfredo | Front Row Motorsports | Ford |
| 30 | 7 | Corey LaJoie | Spire Motorsports | Chevrolet |
| 31 | 51 | Cody Ware* | Rick Ware Racing | Chevrolet |
| 32 | 77 | Stewart Friesen* | Spire Motorsports | Chevrolet |
| 33 | 00 | Quin Houff | StarCom Racing | Chevrolet |
| 34 | 53 | J.J. Yeley* | Rick Ware Racing | Chevrolet |
| 35 | 78 | Shane Golobic | Live Fast Motorsports | Ford |
| 36 | 15 | Chris Windom | Rick Ware Racing | Chevrolet |
| 37 | 52 | Josh Bilicki | Rick Ware Racing | Ford |
| 38 | 66 | Mike Marlar | MBM Motorsports | Toyota |
| 39 | 96 | Ty Dillon* | Gaunt Brothers Racing | Toyota |
Italics – Competing for Rookie of the Year
* – Ineligible for Cup points
Truck starting lineup
| | | | | |
| --- | --- | --- | --- | --- |
| Start | Number | Driver | Team | Manufacturer |
| 1 | 4 | John Hunter Nemechek | Kyle Busch Motorsports | Toyota |
| 2 | 16 | Austin Hill | Hattori Racing Enterprises | Toyota |
| 3 | 2 | Sheldon Creed | GMS Racing | Chevrolet |
| 4 | 88 | Matt Crafton | ThorSport Racing | Toyota |
| 5 | 13 | Johnny Sauter | ThorSport Racing | Toyota |
| 6 | 21 | Zane Smith | GMS Racing | Chevrolet |
| 7 | 52 | Stewart Friesen | Halmar Friesen Racing | Toyota |
| 8 | 98 | Grant Enfinger | ThorSport Racing | Toyota |
| 9 | 99 | Ben Rhodes | ThorSport Racing | Toyota |
| 10 | 45 | Brett Moffitt | Niece Motorsports | Chevrolet |
| 11 | 42 | Carson Hocevar | Niece Motorsports | Chevrolet |
| 12 | 19 | Derek Kraus | McAnally-Hilgemann Racing | Toyota |
| 13 | 38 | Todd Gilliland | Front Row Motorsports | Ford |
| 14 | 40 | Ryan Truex | Niece Motorsports | Chevrolet |
| 15 | 51 | Martin Truex Jr.* | Kyle Busch Motorsports | Toyota |
| 16 | 75 | Parker Kligerman | Henderson Motorsports | Chevrolet |
| 17 | 22 | Austin Wayne Self | AM Racing | Chevrolet |
| 18 | 15 | Tanner Gray | David Gilliland Racing | Ford |
| 19 | 26 | Tyler Ankrum | GMS Racing | Chevrolet |
| 20 | 9 | Codie Rohrbaugh | CR7 Motorsports | Chevrolet |
| 21 | 18 | Chandler Smith | Kyle Busch Motorsports | Toyota |
| 22 | 1 | Hailie Deegan | David Gilliland Racing | Ford |
| 23 | 23 | Chase Purdy | GMS Racing | Chevrolet |
| 24 | 12 | Tate Fogleman | Young's Motorsports | Chevrolet |
| 25 | 30 | Danny Bohn | On Point Motorsports | Toyota |
| 26 | 02 | Daniel Suárez* | Young's Motorsports | Chevrolet |
| 27 | 25 | Timothy Peters | Rackley WAR | Chevrolet |
| 28 | 44 | Kyle Larson* | Niece Motorsports | Chevrolet |
| 29 | 24 | Raphaël Lessard | GMS Racing | Chevrolet |
| 30 | 17 | Kevin Harvick* | David Gilliland Racing | Ford |
| 31 | 20 | Spencer Boyd | Young's Motorsports | Chevrolet |
| 32 | 11 | Bubba Wallace* | Spencer Davis Motorsports | Toyota |
| 33 | 04 | Chase Briscoe* | Roper Racing | Ford |
| 34 | 41 | Cody Erickson | Cram Racing Enterprises | Chevrolet |
| 35 | 10 | Jennifer Jo Cobb | Jennifer Jo Cobb Racing | Chevrolet |
| 36 | 34 | Jake Griffin | Reaume Brothers Racing | Toyota |
| 37 | 33 | Myatt Snider* | Reaume Brothers Racing | Chevrolet |
| 38 | 56 | Mike Marlar* | Hill Motorsports | Chevrolet |
| 39 | 6 | Norm Benning | Norm Benning Racing | Chevrolet |
| 40 | 49 | Andrew Gordon | CMI Motorsports | Chevrolet |
Italics – Competing for Rookie of the Year
* – Ineligible for Truck points