Paul di Resta may have had one eye on a future in Formula 1 throughout 2010, but he was still able to clinch his first Deutsche Tourenwagen Masters (DTM) title after defeating HWA Mercedes teammates Bruno Spengler and Gary Paffett.
Pre-season there was little to talk about in terms of changes. Tom Kristensen had retired from the series to focus on extending his stellar sportscars record. This left his Abt Sportsline Audi seat open, with Briton Oliver Jarvis being selected to step up from Team Phoenix.  Meanwhile, David Coulthard made a return to racing by joining the Mucke Motorsport Mercedes squad. Also joining the DTM for the first time were Miguel Molina and Congfu Cheng, driving for Audi and Mercedes respectively.
Paffett began the season in dominant fashion at the traditional opening venue of Hockenheim in April, claiming pole position and going on to take the victory, leading home a Mercedes 1-2-3-4. Spengler finished second, with 2008-spec driver Jamie Green beating di Resta to the final podium position. Reigning champion Timo Scheider finished in seventh after struggling in qualifying and starting back in ninth.
The DTM made its first visit to Valencia's Circuit Ricardo Tormo for the second round of 2010 four weeks later. Mattias Ekstrom gave Audi a boost by winning from pole position. Teammate Martin Tomczyk had finished the race in second, but was disqualified for using a tyre that was not registered for use in the race. Spengler inherited second (and with it the championship lead), with Alexandre Premat giving the older-spec cars another podium finish.
Having had an average start to the season with a fourth and a fifth place finish, di Resta returned to top form by taking pole position for round three at Eurospeedway Lausitz in June. However, it was fellow front-row starter Spengler who won the race after di Resta encountered problems during his second pitstop, extending the Canadian's advantage at the top of the standings over di Resta and Paffett. Green meanwhile scored his second podium in three races.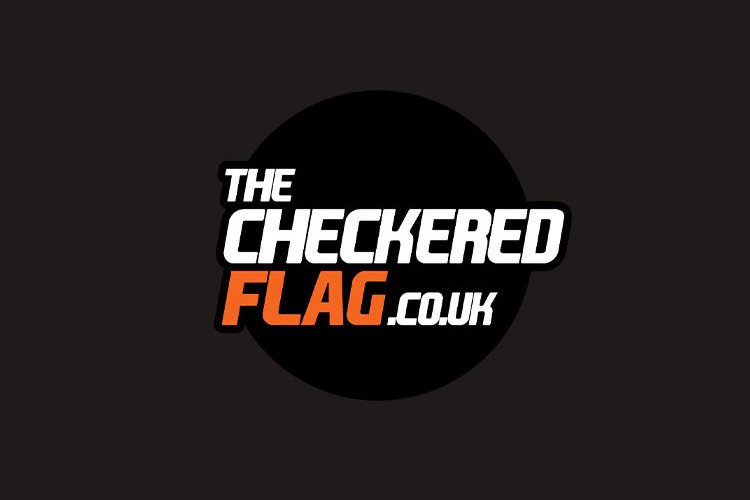 The DTM moved onto the streets of Nuremberg and the Norisring for round four at the start of July, where Ralf Schumacher took a surprise maiden pole position for Mercedes. However, the former Formula 1 race winner was penalised for jumping the start, allowing Green to continue his impressive start to the season and take his third consecutive Norisring victory. The Briton held off late pressure from Ekstrom, with Spengler finishing third. Di Resta finished down in tenth after being spun round by Premat on the opening lap.
At round five at the Nurburgring, Ekstrom took his second pole position of 2010. However, the Swede was not able to fully repeat his performance from Valencia. He made a bad start, finishing back in eighth. Spengler took the victory to strengthen his position as championship leader, though Mercedes teammates di Resta and Paffett completed the podium to keep up their title challenge.
Later in August the DTM travelled to Zandvoort in the Netherlands for round six. Scheider took his pole position of 2010, but just like Ekstrom in the race before he failed to take advantage, stalling on the grid and dropping to tenth. This allowed Paffett to lead di Resta home for a Mercedes 1-2, while Scheider drove back through to finish third. Spengler meanwhile suffered an off-the-pace weekend, finishing back in seventh.
The championship made its annual trip to Brands Hatch at the start of September, with championship challengers Paffett and di Resta looking to continue where they left off at Zandvoort in front of their home crowd. Di Resta claimed first blood when he took pole position, while Paffett qualified fifth. The Scot converted this into victory, followed home by Spengler with Paffett remaining in fifth.
Di Resta continued this dominant form at round eight at Oschersleben, where he took another qualifying and race double. Spengler remained seven points in the lead of the standings though by taking another second place finish. Ekstrom finished third, now Audi's only hope of championship glory 26 points behind Spengler.
The DTM returned to Hockenheim for round nine in October, using a new shortened layout of the circuit. Scheider took pole position in a rain-hit qualifying session. Spengler only qualified 11th, and then retired from the race having triggered an accident at the new Turn 4 shortcut on the opening lap. Di Resta used an alternative pit strategy to move up from fourth into the lead to win his third consecutive victory, also taking the points lead from Spengler. Ekstrom was forced to retire after getting caught up in the first lap chaos, ending his and Audi's title hopes. Paffett finished fourth to remain with 11 points of new points leader di Resta.
Paffett helped his title hopes by taking pole position at the penultimate round of the season at Adria in Italy. Just as di Resta had used strategy to win in Hockenheim, Scheider took his first win of 2010 by waiting until seven laps to go before making his first stop. Paffett held onto finish second ahead of Spengler, while di Resta suffered a miserable race getting caught up in incidents with Audi drivers Mike Rockenfeller and Miguel Molina. With the Scot finishing down in ninth, Spengler regained the championship lead, with three points in hand over di Resta as the series headed to its conclusion on the streets of Shanghai. Paffett remained in with a chance, nine points from the lead.
The Adria race weekend will probably be best remembered though for the massive crash suffered by Premat at the end of the opening lap. The Frenchman clashed with Maro Engel, which resulted in Premat's car spinning into the wall and rolling several times. He was able to escape without injury, but it would turn out to be the end of his season, as Audi dropped him in favour of Darryl O'Young for the season finale.
The DTM made its second visit to Shanghai for the 2010 season finale. The qualifying session would prove to be pivotal, with the narrow street circuit leading to several incidents throughout the session. While points leader Spengler found the wall, resulting in him qualifying at the back of the field, di Resta stormed to pole position. Despite losing the victory on the Sunday to Paffett, the Scot's second place finish was enough to give him his first DTM title, as Spengler finished the race 13th. This also allowed Paffett to jump the Canadian into second in the final standings.
Here are TCF's Top Five Drivers of the 2010 DTM season:
1. Paul di Resta – Suffered a slow start to the year, but was phenomenal later on, taking three consecutive victories before calmly completing the job in Shanghai. F1 beckons.
2. Bruno Spengler – Was consistently on the podium for a large part of the season, but cracked under the pressure at both Hockenheim and Shanghai.
3. Gary Paffett – A consistent performer, but lacked the speed up against his two teammates to fully mount a title challenge.
4. Jamie Green – Took three podium finishes in the first four races, including his third consecutive Norisring victory – all in an older-spec Mercedes outside of the HWA team. Deserves another crack with the works squad next year.
5. Miguel Molina – An impressive rookie season from the Spaniard, scoring five points finishes, including fourth at Brands Hatch.