Red Bull and Max Verstappen are certainly not adverse to braking Formula 1 Records, perhaps Verstappen's most notable record that he holds is becoming the youngest ever Formula 1 Grand Prix winner, taking victory at a 2016 Spanish Grand Prix in which Lewis Hamilton and Nico Rosberg took each other out of the race.
Verstappen's announcement as a Toro Rosso driver for the 2015 season split opinion amongst Formula 1 Fans, at the time being 16 years old when the move was announced, making his debut at the 2015 Australian Grand Prix at 17 years and 166 days.
Talking on the latest Red Bull For Real YouTube series he said, "I was 17 when I started my first race, it was pretty crazy, whenever anyone gets into Formula 1 everyone has an opinion, some said I was too young and at the time I didn't even have my driving license! So for almost the whole season I had to have someone drive me around everywhere."
"I was at my Mums house and she suddenly said to me, Max don't you think it's time to get your driving license? The test was funny, they knew that I was already in Formula 1 but the driving instructor was very strict which was good. I was very prepared I had caps, t-shirts ready in case anybody had to be bribed" – Verstappen Jokes.
"I only made two mistakes in the test, instead of turning right I went left and he said that I didn't give way, but I felt like the car was too far away so that is up for debate."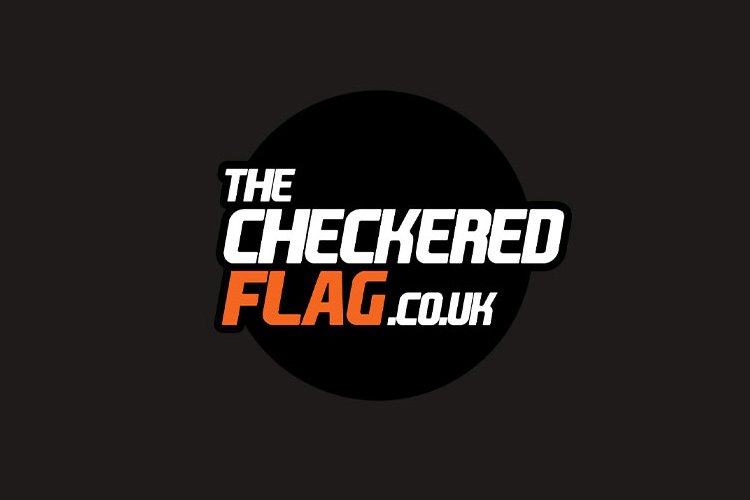 After a successful 2015 Verstappen really started to impress at the start of the 2016 season, so much so that the decision was made to promote the young Belgium to the senior Red Bull team taking the place of Daniil Kvyat who would take his place alongside Carlos Sainz.
"So the story of the switch between Torro Rosso and Red Bull, the first few races I had that season (2016) were good, it was all going quite well we were getting some good results, I got a call from my dad first who was in Monaco and he said – Max I think there's a chance that your going to be driving for Red Bull the next race, I was like your crazy, what are you talking about and I didn't believe my dad so he hung up on me!
"Then Helmut (Marko) on the Tuesday he said you have to come to Graz, so we went for lunch time went by and I started think why are we here you know there's nothing coming out. Then suddenly out of the blue Helmut was like oh yeah next week your driving for Red Bull so get ready!
"You need to go to the factory in Milton-Keynes, get a seat fit and spend plenty of time in the simulator. So I was like ok, it came out very spontaneous like it was the most normal thing in the world!"
"Then we went to Milton Keynes, of course a completely new car for me to drive everything was new so it was very important to get all the basics done ahead of the race weekend in Barcelona."
Verstappen would debut for Red Bull at the 2016 Spanish Grand Prix, driving alongside Daniel Ricciardo, when talking about Verstappen's promotion Horner went as far as to say : "Max has shown himself to be an outstanding young talent."
"Then we went to Barcelona, flying to that weekend I felt massive pressure, I was out there to immediately show that I was capable of driving for a top team. Arriving in Barcelona there were lots of pictures taken, lots of questions from the media but Red Bull did a good job of keeping me away from all of that, allowing me to focus on what I had to do."
"Qualifying was going really well, until the second run where I locked up in one corner and lost quite a bit of time ending P4, of course everyone was very happy congratulating me which was nice."
"On race day I remember Christian coming up to me on the grid telling me to just enjoy it and try and get some points if you can, Helmut was a bit more optimistic telling me to try and go for the podium."
The stars seemed to be aligned for Max Verstappen on race day, with the two Mercedes taking each other out, but a job still had to be done especially managing tyres in Spanish heat, which is notoriously difficult especially for someone of Verstappen's age.
"Of Course the race, immediately the car felt nice to drive so that was a big plus, and then there was a big shock with the Mercedes crashing into each other and suddenly I was into second place.
So I was thinking worse case I finish fourth and best case I'm on the podium. But then we went on into the race, I was in the lead and I had Kimi (Räikkönen) behind me, the Tyres were quite worn and we were not sure if we would make it to the end, the last 10 – 15 laps I was driving on ice, my rear tyres were gone but I could see Kimi behind me was struggling to stay close so I couldn't make a mistake.
"As soon as I would lock up a bit or miss the apex I was sure that he was going to get me! I also even started cramping a bit with five laps to go just because of the excitement and the focus, it was pretty crazy I was counting down the laps at the end. My dad was getting so excited throughout the race that his nose started bleeding, I can't even imagine how he was sitting in my driver room watching the final few laps."
Verstappen knew he had won the Grand Prix after getting a good exit out of the final chicane and could start to think about the celebrations of the podium and all that comes with it.
"At the time it was very important to get a good exit out of the last chicane, so once I went through the last chicane on the last lap I knew that I nailed it and Kimi wouldn't pass me, so I became the youngest race winner in Formula 1."
Most drivers stand on the podium before achieving a win, but winning was the Belgians first time on the podium and he didn't know where to go or what to do! Clearly all of the pit wall were pleasantly shocked at Verstappen's victory even earning a victory hug from the notoriously ruthless Helmut Marko.
"You dream of first of all being on the podium, but if you win the first time you are on the podium, honestly I had no clue where I had to go or what I had to do.
"When I crossed the line it was such a crazy moment hearing Christian say : Max Verstappen you are a race winner which he always says after a drivers first win, my engineer came onto the radio and he sounded shocked himself and then Helmut was standing where the cars are even though you're not allowed to be their but he didn't care, first I wanted to shake his hand but I had no idea how to react but of course we hugged."
"Then of course for me the most emotional one was seeing my dad after the podium, hugging each other it felt like a achievement that we completed together, a very special moment."
Verstappen didn't hold back in celebrations after the Grand Prix, chartering a private jet and according to the Belgian there are bits of the night which he just can't remember!
"We organised a private jet with a few of the other drivers and had a fun time in the Jet, there are a few blurs in the night which I guess is a good thing and I definitely didn't hold back that night that's for sure!"
You can watch the full video below: