With the 2021 British Rally Championship starting in July, 2020 Esports WRC Shootout champion Rhys Yates is preparing a title bid after COVID-19 put paid to last season's challenge.
The 2015 English Rally Champion was in jovial mood when he spoke to The Checkered Flag about last year's sim-racing success, the challenges of Rallye Monte-Carlo and what type of shoe makes the best mug…
"Suzuki had a spec series in the British Championship. We got a Suzuki Swift and it went from there. We eventually stepped up from the Swift to R2."
It didn't take long for Rhys to acclimatise to forest life. The 2015 English Rally Championship title beckoned.
"The first rally I did in the R2 was the Rhenkite stages in Wales. I really enjoyed that. I don't remember really running over my notes beforehand. Not that I didn't take it seriously, but sometimes ignorance is bliss," he said.
"We went on to do BTRDA (British Trial and Rally Drivers' Association). There was no British Championship then, it was either BTRDA or WRC.
"We got the English Championship at the start of the year, when we didn't really plan on doing anything. Anything we entered that year, pretty much, we won. It was a good start.
Throughout our conversation, Rhys often mentioned feeling unprepared, but also how 'winging it' removes some of the pressure.
"When we went into R2 I didn't realise how unprepared I was. Especially in the R5, when we went into the British Championship, against Elfyn Evans, Tom Williams, who've been around for years. Then there's me and Tom Woodburn in the R5.
"The first time I ever wrote pace notes in the British Championship was on the Mid-Wales stages. It snowed on the recce. People were getting stuck, we couldn't even get through the stage."
Fast-forward to 2018, and Rhys is driving a Ford Fiesta RS WRC car at Rally Monza.
"That was proper. The Monza rally has always been that really enjoyable, fun event you do at the end of the year; you smash the car through chicanes and it's a good laugh.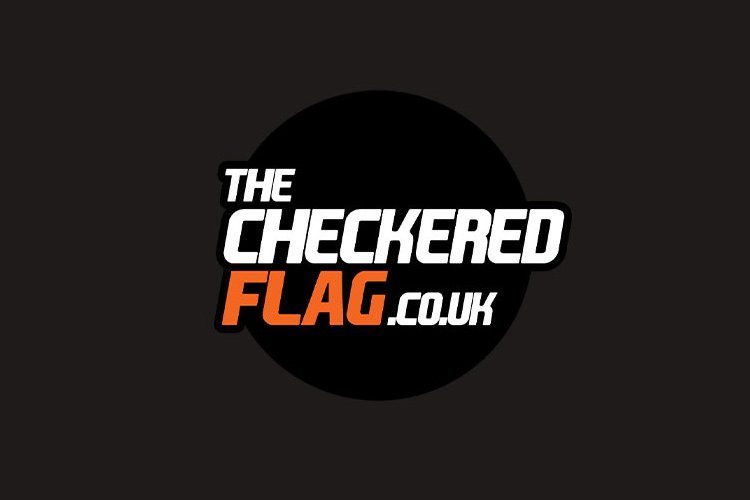 "One of the BRC rounds was in Rome and we did a pre-event test for the Rally del Casentino. I got to know a guy called Alessandro Re who runs HK Racing and whose car that was.
"I felt like Sébastien Ogier. The paddle-shift on the Fiesta is crazy. It was cool to do it in that.
After winning the English title, Rhys spent three seasons in the European Rally Championship (ERC), graduating to WRC-2 for 2019. I asked him about the difference in media interest and ceremony between the English and European scene.
"It doesn't matter what motorsport it is, the Europeans love it. Things are a lot more accessible out in Europe," he noted.
"It's free to get onto stages, so it's a lot easier for people to get out there and watch it. The WRC is great but the ERC is well-followed, there are good rallies and good drivers."
We spoke about that accessibility, and the general state of play in British rallying.
"It's difficult because of spectator safety. There have been fatalities in the past and they've had to make it very safe for spectators, but you've driven 15 miles into some woods and walked 10 miles to get into stage. You want to get close to these cars, that's the point of rallying.
Rhys also mentioned how the hunt for sponsors has changed as the world moves online.
"The days of having stickers on the car are gone. It's nice to have a sticker on the car, but now it's down to how many followers you have and how much you can contribute to their advertisement," he said.
"Back when there was a lot of money in the sport, and the following was bigger, sponsors wanted to get involved. That had a knock-on effect – people are watching, sponsors want to get involved, so there's more money and more cars in it.
"Ken Block is an absolute internet sensation. He had a bit of money at the start, and he marketed himself at the absolute perfect time. He doesn't spend much time in the car but he makes stuff people like to watch. He is one of a kind in terms of following but he's a prime example of what you can do with social media and YouTube.
Rhys isn't averse to a bit of gymkhana himself.
"The best viral video I've ever done was me driving from my house, flying round a track and parking back at my house. I think to myself 'I risk life and limb flying through some trees in Wales or Portugal and get about 300 views on my onboard, but I launch off my drive and get three million views.'"
"My girlfriend isn't into rallying at all, so if she thinks something's interesting that's a good sign. You want to catch that wider audience."
Since joining WRC-2 in 2019, Rhys has taken on Rallye Monte-Carlo, "an absolute, out-and-out nightmare rally", twice.
"The first time I went, I didn't really know how iconic Monte-Carlo was," he said. "You go into it thinking 'Well it can't be that difficult', and we finished fourteenth.
"Then expectations are quite high for the second year. We were fighting for a podium and then put it in a ditch. It's a lottery. You're never on the right tyres and conditions are changing so much.
"Being brutally honest, I looked at it this year and I didn't miss it. I loved the event but it's a bit like running cross-country. I dreaded doing it but the satisfaction comes afterwards.
"Two things in Monte-Carlo: your gravel crew, and survival. You have to be so smooth. Guys like Ogier aren't getting through by being lucky; they have so much experience and such a good team around them."
Rhys finished fifth in Sweden, sitting third in the BRC standings when the season was cancelled.
"We're looking at the BRC for definite. Matt Edwards, Osian Pryce, the top British guys, in Wales, always take some beating," he said.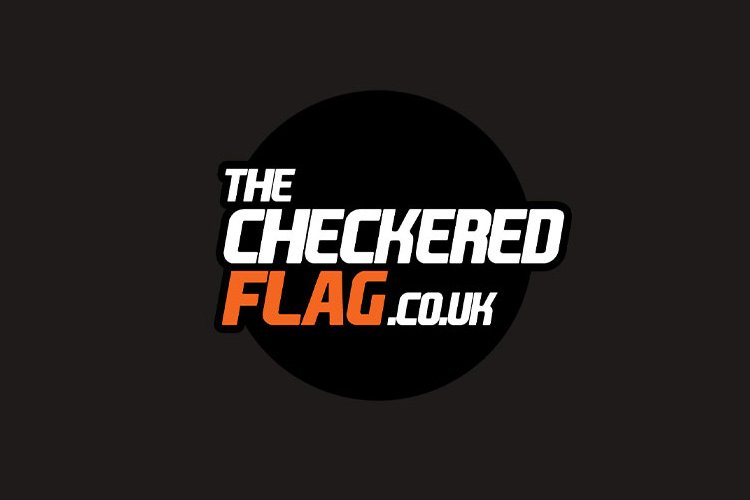 "My driving wasn't great, but I was quite happy to get a podium. I think we can definitely get up to the front and have a blast. We did two days testing, and the recce, before West Cork was cancelled. That was disappointing but I think we were on for doing well out there.
"I think tarmac is my strongest surface, and I always seem to go well in Ireland. I think we'd have either won it, or I'd have had a big accident. Part of me went 'Well there's a sigh of relief, at least the car will come back in one piece!'"
Then we were in lockdown for months, and drivers used sim-racing to keep their competitive edge.
Rhys won the Esports WRC Shootout in both Portugal and Argentina, benefitting from a series of mistakes by Marco Bulacia in the latter. To the commentators' surprise, he celebrated in true English style with a tea shoey.
"I suppose that came from Daniel Ricciardo and Chad Reed. I thought 'I've never had a chance to do a shoey before so I'll do one now, with a brew'. That was pretty funny.
"Tea tastes better out of a gym shoe, definitely. A bit of sweat and tears and a Tetley's teabag.
"We went into that just to fill some time in and keep sharp. It's unreal, the time you have to spend on the sim. I haven't been on it since. It was good to get the title but I wasn't too bothered about doing any more of it. I wanted to get back out to the real thing.
Rallying will never stop evolving, and Rhys mentioned the FIA's RallyStars initiative which offers WRC sim-racing stars a Junior WRC seat.
"You're turning a wheel and pressing the pedals, but you're never going to get that feel through the seat, the true feeling of different levels of grip and the handling of the car."
Jon Armstrong won the WRC's Esports competition in 2018, and competed in Junior WRC in 2020.
"Jon's a great lad and he's awesome in a simulator. He did help me quite a lot to set it up, and he's really fast in a car. The full sims are like £50,000. If you can afford a £50,000 simulator you're probably going to be rallying anyway.
Snap back to reality. Rhys also opened up on his preparation.
"We even know what splits we're going to push on, depending on our set-up. I've been quite consistent in the past, because you've always got to get to the end. You've got to drive really fast, but not crash. It's like mixing oil and water.
"I think rallying is, mentally, one of the hardest sports in the world," he said. "You can't buy experience in rallying, and that's why people who've been around a lot longer are usually there at the end.
"The newer guys are usually a little bit slower and get to the end, like me, or they just crash their brains out.
"Rallying is hard because you only get one go through each stage. Most of the guys you're racing have been through that stage before, they know their notes are right.
"You've got to push to that pace the first time, with those unknowns. So you're running a much higher risk than the guys who've already been there.
"On gravel, you've got to feel comfortable, uncomfortable. When you're thinking, 'this is so wrong', you know you're driving fast.
"On tarmac, you've got grip, suddenly you haven't, you're going to have a big accident. On gravel, you've got a lot longer to think, things flow differently. Tarmac's more about precision, gravel driving's more 'throw it in, flat-out, sideways, looking out of the side window'.
"The UK stages are the best in the world. They're so wide, fast, flowing. I've been brought up on all that."
Rhys excelled at Goodwood SpeedWeek last year, winning the Road and Rally stages.
"I think Goodwood was similar to Monza. Those rallies do suit me. I've never felt as good in a car, like I could put it anywhere I wanted.
"I don't know what that was, because I'd spent months out of the car because of COVID, jumped in and I've never felt as good. I think I used the experience I'd had over the last few years of ERC, WRC, the pressure of that, that when I got back in the car with that experience but no pressure, it just flowed out.
"I think we were pretty quick, we beat Osian Pryce on every stage. You don't beat guys like that easily. We were just enjoying it. I loved Goodwood."
More on that pressure:
"People drive differently with no trees around. Some people have endless budgets and if they smash the car, they'll just roll the next one out. People like me who have that in the back of their mind, have less pressure when there's more space around and less to hit.
"You're still doing the same thing, but the financial risk is lower. You can still hit stuff hard, but I do enjoy exhibition stages. I think everyone does. Sometimes you have more fun doing a little event where you throw the car on a trailer and just drive some stages."
To close, some favourites. "My favourite tarmac stages are the French ones, Antibes, Corsica. They're insane.
"The best gravel stages are probably Myherin, Dyfi, mid-Wales. They're so wide, WRC and R5's can really push there.
"You have to be so comfortable being flat-out in fourth gear going down a hill, looking out of the side window. There aren't many places in the world you can be as flamboyant as you can in Wales."
So what does 2021 hold for Rhys Yates?
"Everything's the unknown at the minute," he said. "I've got my head down at work. I'm still keeping an eye out, but things later in the year suit me down to the ground.
"I want to get out in the car as much as I can. I've got a new Mk2 Escort being built, that's absolutely sick, so I want to pull that out. Then we can get the R5 out and try to do some rallies.
The 2021 British Rally Championship is set to begin on Wales' Nicky Grist Stages on 10 July.