Where has the season gone? The 2014 Dunlop MSA British Touring Car Championship this weekend reaches its climax at the fabulous Brands Hatch GP circuit, with Colin Turkington favourite to wrap up a second BTCC crown despite the attentions of Jason Plato still to be concerned about…
27 races down, three to go, and the the scenario boasts a 50-point cushion for championship leader Turkington with a further 67 still on the plate to still be dished out in Kent this Sunday.
Turkington and Plato have famously clinched their titles at the same strip of tarmac, although only Turkington's 2009 success was around the full 2.3-mile Grand Prix layout on a tension-filled weekend, where Plato netted a magical hat-trick in coming short by five points to the Northern Irishman on that occasion.
Turkington's To Lose, Plato Looking For Wins
The Triple Eight driver's success around Brands Hatch is exemplary, notching up no more than 24 wins to his name and in seven different machines since his 1997 BTCC debut.
Among those include four of last year's six races, Plato and MG dominating qualifying and the opening pair of races in last year's season finale, as the double champion made eventual champion Andrew Jordan wait until the final race of the year despite having entered one less point better off than currently at 49 behind the Honda man 12 months ago.
Plato admits he has no championship intentions on his mind, with his interest purely on success, plus the joy of potentially wrapping up MG's Manufacturers' Championship of which Honda's recent struggles have seen the latter slip to 28 points behind.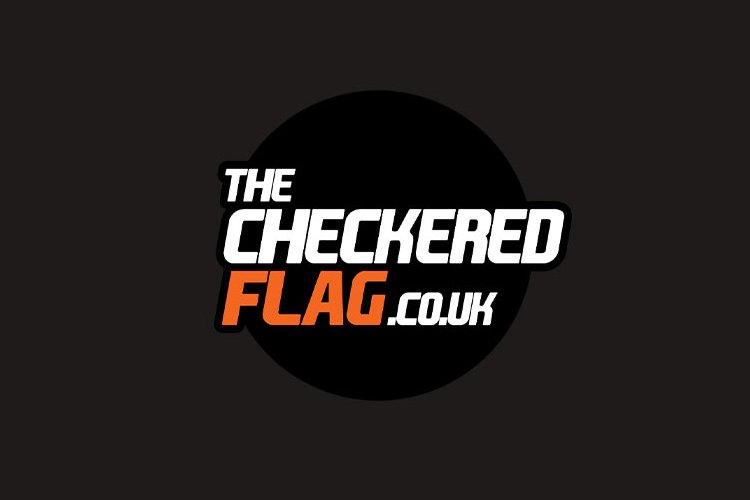 The scenario for Turkington on the other hand is more stressful, but still simple. 18 points across the weekend would be enough – any penalties aside – to seal the deal, the BMW man admitting to TCF that consistency is the most important thing to bear in mind with Plato having far less to lose.
"[Plato] can take a risk because he doesn't have as much to lose as me", Turkington tells TCF.
"It's more important to cross the line than not at all, so that's exactly what I need to keep in mind at Brands."
Only four wins have come against the championship leader's name at the Kent circuit, although one of those came in the final race of the season-opening weekend of 2014, the first of eight wins compared to a recently resurgent Plato's five, following a double from the latter at Silverstone last time out to keep the situation alive – as Plato seems to always succeed in managing.
The Best Of The Rest?
While two drivers fight out the top spot, Gordon Shedden's distant third place is not entirely safe, the Honda Yuasa Racing man just 34 points clear of a charging Mat Jackson who has proved one of the most consistent drivers of the 2014 season in a much-improved Airwaves Racing Ford Focus that has earned two wins with the 2008 runner-up behind the wheel.
Jackson moved from sixth to fourth in the standings ahead of outgoing champion, Jordan, while Rob Collard is the remaining spoiler in the pack having escaped an enormous shunt at Silverstone unscathed.
The WSR BMW is expected to be repaired in time to race, and three wins around this circuit make Collard a big threat to potentially cut the 32-point deficit to fourth place in the standings.
However, Jordan told TCF that Brands Hatch is a personal favourite of his, and only victories are on the Pirtek Racing man's mind as he looks to relinquish the #1 plate in style.
Plato will have the support of Sam Tordoff at a circuit that suits MG fondly, both in the wet and dry as shown by last season's dominance.
Matt Neal meanwhile, hit seemingly psychologically also by regulation debates and a suspended ban for the Honda squad regarding comments made after Rockingham, is a 14-time winner around a track that has played host to his emotional first BTCC title, and has the Manufacturers' title still on tenterhooks as a result with Honda looking to finally change their disappointing run of form.
Volkswagen Tipped To Shine
Rob Austin is a former podium finisher at Brands Hatch and added a win to his name at Rockingham in a mixed season for the Audi ace, although the Kent circuit has also seen the two-time BTCC winner suffer his fair share of mixed fortunes, a heavy shunt last season being the most notable.
This particular visit last year also saw a monster crash for Aron Smith, a former winner in the wet back in 2012. Smith has thrived in the driving seat of a rapid BMR Racing Volkswagen CC on his way to a further two wins this season, plus a recent podium visit in the previous encounter at Silverstone.
Smith says that the team's winter testing programme will be extensive, and that the squad will be a major threat in 2015, team-mate Alain Menu looking more likely to stay in the BTCC on the back of another strong meeting last time out at Silverstone where all four Volkswagens finished race three in the top 10.
Rival Plato meanwhile outlined the BMR VWs as potential spoilers this weekend, telling TCF: "The Passat is good in the quick corners, and it's not a million miles off in the slow corners either. It could actually be quite a good car there."
Menu now jumps into the top 10 of the championship standings for the first time in 2014 after a comeback campaign littered with bad luck and incident, Menu hailing the better fortune that has headed his direction in the past two meetings as he looks for the elusive win to cap his year on a high note.
The Swiss ace also has the third-highest win tally of the current field at Brands Hatch with seven, only behind fellow experienced hands and championship winners, Plato and Neal.
Gilham Returns In Holland Rotek Audi
Another race winner in the field is United Autosports's Luke Hines, the Toyota driver formerly having scored a victory back in 2004 for Vauxhall over 10 years from his latest return to the sport, bedding himself back in at Silverstone despite ending in the Copse gravel trap along the way.
Robb Holland will hand the wheel of his Rotek Racing Audi S3 Saloon to former boss, Tony Gilham, who races the machine in a one-off appearance at Brands while Holland is absent with commitments.
The American however added at Silverstone that as many as seven drivers have stated interest in the team's plans for 2015, Holland aiming to acquire a second TBL licence and aim for a two-car assault next year.
Whether the Audi will be repaired in time for the visit to Kent is another question however, following a heavy shunt in the final race at Silverstone when Holland t-boned the side of James Cole's United Autosports Avensis on lap one at Becketts.
Cole's machine is set to race, a win in itself for the Anglo-American squad.
Weather And Timetable
At the early stage in proceedings, rain is not expected to hit the circuit unlike the deluge of both 2012 and 2013, although the afternoon on Sunday hints of a slight chance of showers among the relatively clear weekend dates of 11/12 October.
The timetable – although currently still provisional – shows BTCC action as follows:
Saturday:
Free Practice one – 10:00
Free Practice two – 12:40
Qualifying – 15:35
Sunday:
Race one – 11:32
Race two- 14:22
Race three – 17:09
TCF's Dan Mason and Simon Paice will bring you all the action from the BTCC and support championship paddocks at Silverstone, which you can keep up to date with right here at www.thecheckeredflag.co.uk, or via Twitter at @tcfBTCC.