A capacity grid of 32 cars will feature in the 2015 Dunlop MSA British Touring Car Championship season, Colin Turkington this time given the opportunity to defend his crown in one of the toughest campaigns to call of recent years…
10 unchanged meetings across the UK will make up the 2015 calendar, starting and ending in Kent at the Brands Hatch circuit, the venue that has crowned many of the BTCC's 34 champions since Jack Sears won in a shoot-out with Tommy Sopwith back in 1958.
The setting was also the place where Northern Irishman Turkington clinched a second BTCC crown, which culminated from a superlative season with West Surrey Racing thanks to eight wins in the BMW 125i.
WSR will now be one of four teams challenging for the Constructors championship, promoted to face reigning champions MG, plus Honda and the series' newest entry, Infiniti.
These four included, an impressive myriad of 13 different models of car will represent 11 of the world's best known and biggest car manufacturers, all going for glory over this year's 30 races.
Turkington's 2014 title rival, Jason Plato, will be found much closer to home this season, both finding solitude at BMR Racing during a silly season full of surprises.
The grid will feature five former BTCC champions, plus the extra flavour of former three-time World Touring Car Championship title winner, Andy Priaulx, as well as Nicholas Hamilton who ventures into the BTCC from June's visit to Croft for a partial campaign of five meetings.
The Jack Sears Trophy meanwhile carries the honours for top rookie of 2015, eight taking part as BTCC newcomers including the first and second place finishers from last year's Renault UK Clio Cup in Mike Bushell and Josh Cook.
Several rule changes have also been enforced this season to mix up the action. Alongside equalisation methods applied to engine mapping and an increase in penalty ballast to 75kg for the winners, race two's grid will now be decided on the fastest laps of race one, the third race again formed using a reverse grid system.
With all that in mind, here are the runners and riders that will jostle it out in another fending-bending season of BTCC action:
West Surrey Racing (BMW 125i)
#6 Rob Collard          #7 Sam Tordoff          #111 Andy Priaulx
Last year the Independent squad took all before it, clinching the overall and Independents' Drivers and Teams Championships with the BMW 125i M-Sport which looked impeccable in the latter half of 2014. Far greater praise was heaped upon eventual champion, Colin Turkington, who will be missed by Dick Bennetts' squad in 2015.
The team will now take on Honda, MG and Infiniti as a promoted Constructor/Manufacturer entry this year, while two different faces join the experienced eight-time race winner Rob Collard, who enjoyed a fine season on his way to sixth overall last year.
Sam Tordoff jumps from Triple Eight to WSR with two wins to his name in as many seasons, re-adapting to rear-wheel drive in the process. Alongside both, motorsport royalty returns to BTCC in the form of three-time WTCC champion, Andy Priaulx MBE.
All will be in contention for wins based on talent and machinery, despite new rule changes introduced to reign rear-wheel drive cars in slightly.
Triple Eight Race Engineering (MG6 GT)
#31 Jack Goff          #77 Andrew Jordan
A team that has undergone all change on the driver front is Triple Eight. The BTCC's most successful squad will again enter a pair of MG6 GT machines for the fourth season in succession, but without their former challenger, Jason Plato.
Instead, enter another BTCC champion in Andrew Jordan, the new father having worked on the deal since the summer visit to Oulton Park last year. Jordan cuts possibly the most confident mood of his career to date when you ask him yourself, hungry to claim back the title he surrendered last year.
He will be joined by a man many thought deserved a big opportunity, and that's exactly what Jack Goff has this season. Almost a winner at Brands Hatch in 2013, the former Clio Cup UK champion has a mature racing head on his shoulders, plus the addition now of a genuine race-winning car each meeting.
Honda Yuasa Racing Team (Honda Civic Type-R)
#25 Matt Neal          #52 Gordon Shedden
The news that Honda would be introducing the aggressive-looking latest Civic Type-R model was no shock, but the real performance of the car is certain to be an improvement after Matt Neal and Gordon Shedden fought with a Civic Tourer not quite as aero-friendly in 2014.
This season the Honda squad will be prepared to grab back their Manufacturer's crown, Shedden hoping to improve on his third place of 2014 after collecting another three wins to add to his 36 in BTCC.
Many have already said that this is a crucial season for triple champion, Matt Neal. The fact is however that his place is never in doubt on the grid and, given a car he can gel with instantly, the 48-year-old is as quick as anybody out there. Still a great racer, Neal's biggest improvement he says must come in qualifying if he is to make it four crowns to his name.
Team BMR Racing (Volkswagen CC)
#1 Colin Turkington     #39 Warren Scott     #40 Aron Smith     #99 Jason Plato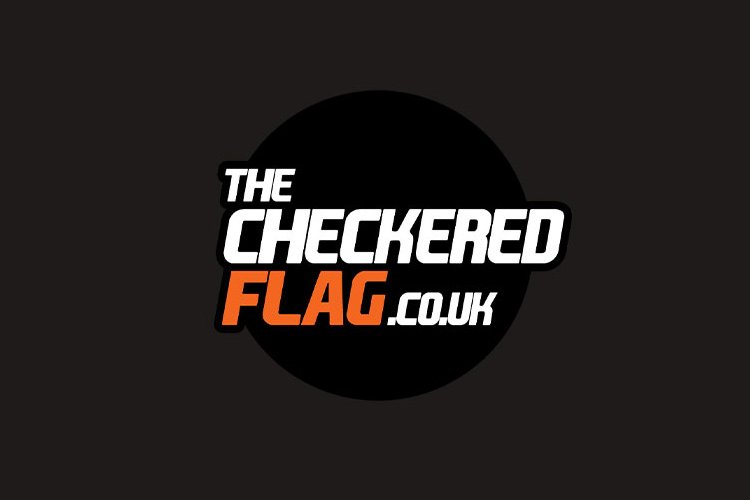 Team BMR were one of the limelight figures of the winter season. Having netted two wins with the proven Aron Smith and shown improved overall form with the Volkswagen CC considerably in 2014, Warren Scott announced two signings a BTCC team boss could only dream of.
Reigning champion Colin Turkington changes cars, team and drivetrain having romped to a fine second BTCC crown in 2014, the man he beat also ironically joining him – Jason Plato.
Both await the challenge and are adapting to the CC slowly each day, but you would expect that the two superstars of the series will add to their tallies of 32 and 88 wins respectively, Plato now in his 17th season and as strong as ever.
Irishman Smith is no slouch however and has every right to spoil their internal rivalry, while Scott takes part in a fourth VW after enjoying a solid season himself behind the wheel last year.
Aiden Moffat Racing (Mercedes A-Class)
#16 Aiden Moffat

Ciceley Racing (Mercedes A-Class)
#33 Adam Morgan
After a tricky introduction to the deep end of BTCC, Scot Aiden Moffat – who became the youngest driver to start in the series – now has a much better chance after a deal with Ciceley Racing landed him a Mercedes A-Class capable of winning races.
The Chevrolet Cruze saloon he drove in 2014 was not on the outright pace to challenge, but strong performances late in the season at Silverstone and Brands Hatch ended with a best result of 12th. Those results will surely be bettered on numerous occasions when you look at Moffat's strong testing pace, including third place at the Donington Park media day outing.
The man who got that maiden win in the BTCC with the A-Class was Adam Morgan, a real star at times in the past two seasons and now very much a driver to consider for regular podium visits.
The Mercedes has a year of development in it now and ended last season with a win in the second race of the season (albeit finishing second on track), so Morgan knows that he can really mix up the form book at the front of the field if he lives up to his promise of qualifying improvements in 2015.
Infiniti Support Our Paras Racing (Infiniti Q50)
#22 Derek Palmer Jr          #84 Richard Hawken
The new manufacturer in Infiniti will be welcomed with open arms to the BTCC, as will the Infiniti Support Our Paras Racing squad, the project launched last year in association with the Support Our Paras charity.
The pair of rear-wheel drive Infiniti Q50 machines missed out on running at the media day at Donington, expecting to have just one car out on track for this weekend's season opener at Brands Hatch.
Both drivers come from a Super Touring background and have admitted that the NGTC Q50 machines will be 'very different beasts' to what they have been used to, although time on track only recently came on Wednesday. Hawken however has tested a Speedworks Toyota previously, so has had his taste in the BTCC seat.
The team are very much learning the ropes from a clean slate, but intend to improve as the season progresses.
Rob Austin Racing (Audi A4)
#101 Rob Austin          #54 Hunter Abbott
Still one of the BTCC's poster figures, Rob Austin enters season number five and a second consecutive campaign with his former British GT driving partner, Hunter Abbott, alongside him.
The pair of Audi A4s have a feisty enough livery, but Austin will want to add more victories to his name after claiming triumph number two of his BTCC career at Rockingham last year.
Abbott started slowly but improved as the season went on, while the Audi is still a strong car and it will be more down to consistency and keeping a competitive run going which will be key in 2015 for the team.
Eurotech Racing (Honda Civic Type-R)
#30 Martin Depper          #55 Jeff Smith
Jeff Smith returns after a year's sabbatical from the BTCC and Eurotech Racing, but this time the experienced former Clio Cup racer and BTCC podium finisher will also compete as team owner besides driving duties.
Martin Depper's season improved as it went on in 2014, but the changes for the Honda Civic outfit appear to be very much for the better and both enter in a more confident mood with their seats secured.
Both will no longer being comparing themselves to Andrew Jordan having had the former champion as their team-mate previously, plus the team have switched to Swindon engines for 2015.
Power Maxed Racing (Chevrolet Cruze Saloon)
#17 Dave Newsham          #66 Josh Cook
Last year one of the teams that endured the most troubles mechanically, but this year the re-branded Power Maxed Racing are an exciting prospect to watch out for.
Chris Stockton sold the squad and they now own a pair of Chevrolet Cruze saloons for the coming season, moving to Swindon engines and bringing in experienced hands such as former Triple Eight Crew Chief, Martin Broadhurst, who takes the position of Team Manager.
The big additions keep coming, former double race winner Dave Newsham taking the wheel of one Cruze while last year's Renault UK Clio Cup runner-up, Josh Cook, makes his rookie bow in BTCC and is confident that the team is capable of moving up to the front of the grid.
Speedworks Motorsport (Toyota Avensis)
#11 Simon Belcher         #80 Tom Ingram
Take two for Tom Ingram in BTCC, the former triple Ginetta champion worthy of another shot and in a much-improved Avensis for the coming season after he impressed greatly in 2014 as a rookie.
Ingram's qualifying pace was astounding, however luck desserted him too often and the Toyota was not a match for their rivals. Ingram is a fighter though, so it is no surprise to see the youngster looking optimistic.
Simon Belcher meanwhile will want great improvements after a trying first season in BTCC, failing to score a point but proving his toughness after a frightening accident at Thruxton. Speedworks improvements look positive, so a significant charge up the grid is the intention.
Welch Motorsport (Proton Gen-2)
#12 Andy Wilmot          #13 Daniel Welch
Fan favourite Dan Welch has again worked tirelessly to keep his Proton squad on the grid in 2015 after a character-building previous campaign, the reliability and straight-line performance of the two Gen-2 machines letting them down as they ran a first season with self-built engines.
They will stick to that plan again in 2015, Welch's car late to be seen on track but both himself and newcomer Andy Wilmot are set to race at Brands Hatch this weekend.
Wilmot is one of several drivers to come from the Volkswagen Racing Cup which he was a front-runner in, plus he has already had his taste of BTCC before in a one-off outing with Tony Gilham Racing in the Volkswagen CC at Rockingham in 2013.
Team Parker Racing (Ford Focus ST)
#14 Alex Martin
Bringing with him sportscar genetics, former Porsche and Ferrari racer Alex Martin has already competed on the TOCA package before in the Carrera Cup GB, but now he brings Team Parker Racing into the BTCC spotlight with a Motorbase-prepared Ford Focus for his and the team's touring car debut.
The car is still a proven race winner, but the NGTC cars as many have said are still tough beats to tame, so the 27-year-old may take time to get up to speed. His speed in Ferraris during 2014 was promising, so a place in the eyes of BTCC fans is worthy.
AmD Tuning (Ford Focus ST/Audi S3)
#21 Mike Bushell          #28 Nicholas Hamilton
Photos: btcc.net
It was another slice of BTCC news to savour during the winter, courtesy of AmD as Shaun Hollamby's squad announced the signing of Nicholas Hamilton for a partial season in BTCC, the younger brother of Lewis Hamilton hoping to inspire others as he takes part in his first of five meetings this season at Croft in June.
Hamilton – who suffers from cerebal palsy – will race an Audi S3 formerly driven by Robb Holland of Rotek Racing, his story one that will attract the eyes of many in the motorsport world as did his racing debut in Clio Cup back in 2011.
Mike Bushell meanwhile was a big scoop for team boss Hollamby, the reigning Clio Cup champion stepping up to race a full season in the Ford Focus Dave Newsham carried to the podium at Knockhill last year.
Tony Gilham Racing (Toyota Avensis)
#23 Kieran Gallagher
Another rookie, Scot Kieran Gallagher finally gets a full-time break in the BTCC having already competed before at Knockhill in a points-scoring visit back in 2013 with a Vauxhall Insignia.
That came with Tony Gilham Racing, who will run the Toyota Avensis of Gallagher in 2015. The former Volkswagen Cup racer says that Jack Sears Trophy honours is there to fight for, Gallagher one of eight rookies vying for that crown.
Houseman Racing (Toyota Avensis)
#95 Stewart Lines
Another former Volkswagen Cup stalwart, Lines previously raced as team-mate at KPM Racing to Martin Depper as well as against Kieran Gallagher and Andy Wilmot during the same season in 2013. Wins at the likes of Spa-Francorchamps were memorable highlights, the former two-wheeled star now given his big chance in the spotlight on four wheels.
Lines finally signed on the dotted one for a BTCC debut, which this year will come in a Toyota Avensis under Houseman Racing as the team's previous driver, Lea Wood, takes a step back into a team and supporting role.
Motorbase Performance (Ford Focus ST)
#4 Mat Jackson          #20 James Cole
A somewhat sad story from the BTCC paddock, as Motorbase have been unable to complete their sponsorship deal to ensure a full season of racing in the series they have been loyal to since 2006.
David Bartrum's popular squad should appear from Snetterton onwards however in August with their pair of Ford Focus ST machines, now carrying the Mountune/Ford EcoBoost powerplant they have worked tirelessly on over the winter.
Mat Jackson was superlative last season with two wins on his way to fourth in the championship, ever Mr Consistency and a reliable pair of hands. He will be joined by former Team HARD and United Autosports driver, James Cole, who showed vast improvement in the Brands Hatch finale last October.
Round One: Brands Hatch
The teams head to the shorter 1.22-mile Indy layout of the Brands Hatch circuit for the opening round of the new season, one which will be tightly-congested with such a big grid expected this weekend of potentially 28 cars.
Jason Plato is arguably the king of Brands Hatch and the statistics confirm that with 25 wins to his name around the strip of Kent tarmac, 11 ahead of his long-time BTCC rival, Matt Neal.
Last year saw pole position go to Andrew Jordan with a scintillating effort in the Eurotech Honda Civic, MG's newest recruit then going on to do a double in rounds one and two on the Sunday before eventual champion Turkington fought to his first win of the season.
Neal also holds the lap record around here of 48.210s (89.50mph), set in 2011 qualifying before he also went on to claim the race lap record a day later – one that still stands.
Timetable And Weather Reports
The weather reports for Brands Hatch indicate currently that both Saturday and Sunday will be dry affairs, a bout of sunshine even poking through for fans and drivers in stark contrast to the sleet which halted media day testing.
The timetable is as follows (subject to possible alterations):
Saturday:
Free practice one – 10:30
Free practice two – 12:45
Qualifying – 15:40
Sunday:
Race one – 11:47
Race two – 14:17
Race three – 17:12
Where to watch: The BTCC is set to receive more television coverage around the world than ever before in 2015. All the racing action will once again be broadcast live and in high definition in the UK via ITV4.
The BTCC will also feature on CBS Sports Network in North America, all the action now beamed to 60 million homes and available on demand in the region for the first time.
TCF's Dan Mason and Simon Paice will bring you all the action from the BTCC and support championship paddocks at Brands Hatch, which you can keep up to date with right here at www.thecheckeredflag.co.uk, or via Twitter at @tcfBTCC.