Honda's updated Civic Type-R will be adorned by a familiar friend to them in the 2016 Dunlop MSA British Touring Car Championship season, as Halfords join forces with the works squad once again.
The orange and black scheme will return to the Dynamics Honda Civic Type-R for the first time since 2008, carried by Matt Neal, Andy Neate and reigning champion Gordon Shedden.
Nostalgia was provoked on Tuesday (22 March) during the team's official launch in front of the Media Day crowd at Donington, Neal's title-winning Halfords Integra gaining just as much attention as the 2016 Civic did from the loyal BTCC fans that flocked to Leicester that day.
"We are pleased to welcome Halfords back to the fold alongside Yuasa," said Honda UK Managing Director Philip Crossman. "Honda has achieved great success in the BTCC and with the support of these two leading brands, we are confident that by all coming together for the first time this year, we will continue to be a force to be reckoned with."
Neal himself compared the Halfords livery to a particular brand that has been a pin-up image for motorsport fans down the years, telling TCF: "Halfords have been the Martini, if you like, of touring car racing."
With that in mind, we take a look back at a selection of some of the most inspiring BTCC liveries from down the years….
West Surrey Racing – 2003
We've all heard of go faster stripes but, in 2003, West Surrey Racing actually succeeded in making their improving MG ZS look more rapid with this method.
The MG brand came to BTCC as a works outfit in 2001 thanks to WSR, beginning with stalwart Anthony Reid and rookie Warren Hughes.
Although entering late, victory came in a rain-soaked final meeting of the season at Brands Hatch after a gamble to stay out paid dividends for Reid, who would go on to secure a further five of WSR's 15 wins in the MG prior to 2007.
The livery that will stick with many BTCC fans featured the iconic brace of green stripes adorning the black ZS in 2003, the former colour switching to grey the following year as Reid battled for a title which ultimately eluded the Scot.
Verdict: Made the concept of bright green very attractive. Always saw it coming.
Ecuire Ecosse Racing – 1992
The late David Leslie, a proud Scotsman, enjoyed some fruitful memories during the early stages of his BTCC career and some memorable outings came in his first full campaign in 1992.
Racing for Ecurie Ecosse Vauxhall, Leslie was handed a Cavalier made more iconic by the fact it was also adorned with the Scottish Saltire that season.
A third place rounded out his season, but what followed was a memorable win in the TOCA Shootout at a Donington Park circuit swarmed by fans.
A large percentage of those flocking to Leicester may well have been due to the appearance of one Nigel Mansell, the then reigning Formula 1 champion stealing the limelight from Leslie somewhat due to his Ford Mondeo's well-documented altercation with a bridge parapet.
Verdict: A unique effort, filled with a patriotic flare.
Schnitzer BMW – 1993
The somewhat garish turquoise-green of Vic Lee Racing's 1992 BMW brought many responses. Yes, it was memorable and, yes, it was worn by ultimate champion Tim Harvey, but a change was certainly welcomed.
Debates regarding parity saw the BMW GB squad disappear from the grid during the winter season, taking Harvey with them, until a late change of heart saw Steve Soper and Jochaim Winklehock join the series with the German Marque and Schnitzer Motorsport.
The works DTM BMWs were now competing in BTCC, duly bringing with it the iconic BMW Motorsport livery that was – and still is – synonymous with the manufacture.
A vintage, polished and professional style came from the brand's white, blue and red colour scheme, coupled with the equally iconic decals of Warsteiner and the blue chequered flag covering the rear third of the championship-winning BMW 318i.
It was certainly rapid too. Winklehock grabbed the 1993 title, beating team-mate Soper in a tight contest.
Verdict: BMW motorsport liveries always look professional, so this was going to be eye-catching regardless of 1992's design.
Ford Mondeo – 2000
The Super Touring era is one that brings back goosebumps of nostalgia to many a British motorsport fan of the 90s, but it was the latter years of this BTCC period that produced one of its most loved liveries.
While the Prodrive Ford squad spent big to make their works Mondeo the championship-winning force it soon became in the year 2000, the yellow and blue colours of sponsor, Rapid Fit, were simple and yet hugely eye-catching.
Alain Menu, Rickard Rydell and Anthony Reid were among those behind the wheel, Menu claiming the title that season in a dramatic finale at Silverstone.
The livery still races on today in classic events, feeding the fans' love for Super Tourers further into the modern era.
Verdict: One of the real go-to cars that still races on from the Super Touring days.
Alan Mann Racing – 1968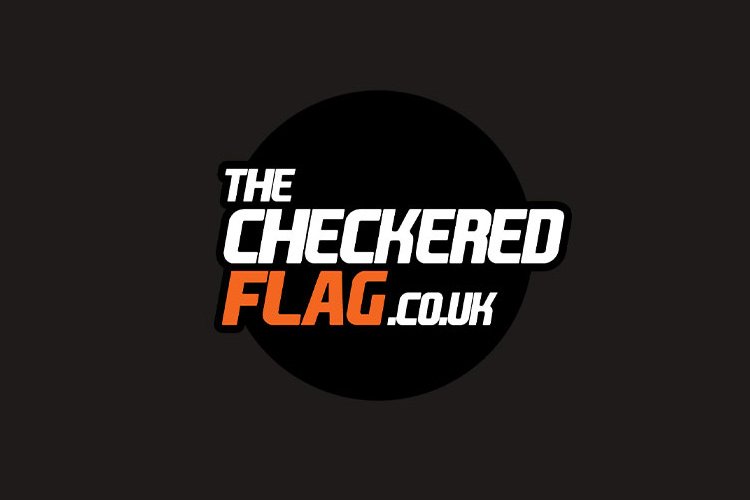 A classic livery that remains in motorsport, particularly at home on a Ford Escort as it should do for as long as classic racing continues to grace us.
Alan Mann Racing came from humble beginnings to being crowned champions with Ford, Alan Mann himself an accomplished race driver in the 1950s before gaining his link with Ford from a South West dealership in 1962.
Falcons and Mustangs were the choice in rally and racing initially, before the famous red and gold livery was worn to European Touring Car Championship title success by Sir John Whitmore in 1965.
The livery stuck in touring car racing, never looking more beautiful than when adorning the classic Ford Escort Rs 1600 that the late Frank Gardner clinched the BTCC crown with in 1968.
It was not just an iconic livery, as the list of drivers that raced for Alan Mann Racing included Jacky Ickx, Bosse Ljungfeldt, Graham Hill, Sir Jackie Stewart, Bruce McLaren and of course, Gardner.
Verdict: A pin-up icon in touring cars, which still grabs attention at historic meetings.
Stuart Graham – 1975 Chevrolet Camaro
When a 'splash of Brut' was handed to a real brute in the mid-70s, it became a winning combination on track and in the looks department.
Former motorbike racer Stuart Graham effectively turned his hand to car racing during the early 1970s, enjoying success along the way in the BTCC driving several favoured beasts of the championship.
One of those was the Chevrolet Camaro, a 7-litre monster that would soon be forced to join fellow American V8 rivals in heading out of the door as BTCC regulations began to adjust.
During Bernard Unett and Andy Rouse's successes in 1974 and 1975, Graham notched up 17 class D victories in the Camaro Z28 which carried an aggressive black and green colour scheme.
As little coverage as it may have received, it became enough of a cult icon that it soon earned the accolade of Scalextric treatment!
Verdict: Aggressive machine, which showed off its curves best of all in this darker scheme.
Pirtek Racing – 2012/14
Fluid Transfer Solutions company Pirtek are one that are blessed, in that they can create a livery that would potentially look superb on any racing car.
The brand's navy blue base scheme and striking yellow and red logo first gained attention in a very positive way when embellished across the Ford Falcon of multiple V8 Supercar champion, Marcos Ambrose, back in 2001 until the end of 2005.
The UK company then became iconic through Mike Jordan and his son, Andrew Jordan, the latter becoming BTCC champion wearing it best on a Honda Civic to create one of the most striking liveries of the modern era for one of its most exciting drivers.
Still going strong, Jordan's Pirtek livery returns to Ford and has been handed a chrome update for 2016, as the 2013 champion moves to Motorbase Performance.
Verdict: As often said, Pirtek's scheme would look superb on any race car.
Volvo S40 – 1998
"It looks good…but does it go as fast as it looks?"
In the case of the poster car that was the Volvo S40 Super Touring machine, both boxes were ticked in the 1998 season.
The then-latest Volvo model had enjoyed a solid maiden venture the year prior in the hands of Rickard Rydell and Kelvin Burt, but '98 was a different story altogether as Rydell and the S40 came to the fore en route to a famous title triumph.
The car looked sleek in a mat black testing livery, but the move to accompany the volvo blue with a silver finish added perfectly to the screaming note produced by the two-litre, five-cylinder engine.
Five wins came the way of Rydell, enough for the Swede to clinch his one and only BTCC title.
Verdict: A simple livery doesn't mean boring, and the sleek look deserved a silver finish.
Steve Soper – 1988 Ford Sierra
The Ford Sierra RS500 was a monster machine in the BTCC during the late '80s, with Andy Rouse and Steve Soper proceeding to continue a fierce battle during 1988 in particular.
While the Kaliber livery worn by Rouse became iconic to fans, it still did not match that of his main rival, Soper, his Sierra adorned by the aggressive black and red scheme of title sponsor, Texaco.
More fueled than the paint job was Soper's duel at Brands Hatch GP circuit later that year with Rouse, as the Sierra pair locked horns in a thrilling contest voiced by the inimitable Murray Walker.
Despite Soper's best efforts, Rouse came out victorious from the encounter, which you can relive right here.
Verdict: One of the championship's most exciting drivers, given a car and livery combination that just added to it.
eBay Motors – 2014
Another livery that is sadly no more, WSR once again gave fans an iconic livery to pin up on their walls in 2014.
It all started in 2011, when eBay Motors came on board for the BMW squad after a season with very little to show aesthetically following the departure of RAC as WSR's lead sponsor, despite Colin Turkington having clinched a dramatic title win in 2009.
Black replaced the white base scheme in 2013 as the 125i M-Sport took over from the 320si E90, Turkington also returning before turning his BTCC rivals' heads with a stellar 2014 campaign that lead to a second crown for the Northern Irishman.
The sleek 1-Series BMW's curves suited the black base scheme, but the separated red and green colours of eBay added a flashy touch that meant you couldn't mistake it when it was heading your way.
Verdict: Not just a classy combination of driver and machine, but also coated in a classy livery to boot.
---
Dynamics – 2005/06
Finally, a special mention goes to that well-known aforementioned livery, one which returns for the coming season.
The Dynamics/Halfords partnership first appeared 12 years ago in 2004, with the works Honda red and white replaced by the distinctive orange and black livery that will return in 2016.
While the scheme stood out both on the older and latest shape Civic Type-R, the infamous Integra model that was raced for two seasons between 2005/06 looked very much the part.
Not just a pretty face, the Integra Type-R was soon the benchmark article and propelled Matt Neal to the BTCC title at last, which soon became a brace in 2006. Its tyre conservation was a massive coup in this period over its rivals, while tank-like reliability made it the touring car equivalent of Captain Scarlet at times.
An iconic pin-up livery of the sport is what it appeared to become, and one that fans will be delighted to see return for the Manufacturers' Champions.
Verdict: Very well designed on an Integra that very much looked the part. Welcome back Halfords.