Formula E testing took place in Valencia earlier this month and one of the new faces who was present there was Tom Blomqvist. The 27-year-old son of legendary rally driver Stig Blomqvist will be making his return to Formula E next month with the NIO 333 team. After completing a comprehensive 3 day test in the new NIO 333 FE 001 car that included wet-weather running as well as qualifying and racing simulations, he had positive things to say about his upcoming return.
"It's been a really productive few days in Valencia and a good foundation to build on," said Blomqvist. "We completed more than 530 laps as a team, which is the highest on the grid, so there's plenty of data to analyse before round one. It was key to familiarise myself with the team and the car, and relearning the various processes required. The week has been promising from all aspects and I thoroughly look forward to getting the season underway in Santiago next month."
250 of those 530 laps were undertaken by Blomqvist himself, making him by the amount of laps alone one of the hardest-working drivers in that weekend's round of testing!
NIO 333's Team Principal Christian Silk also had a very positive outlook on that weekend's test. "Overall we had a really encouraging test. As a team we made great progress in Valencia; we have a large amount of data to look at and, for sure, we will go to Santiago in a stronger position than we have at the start of previous seasons."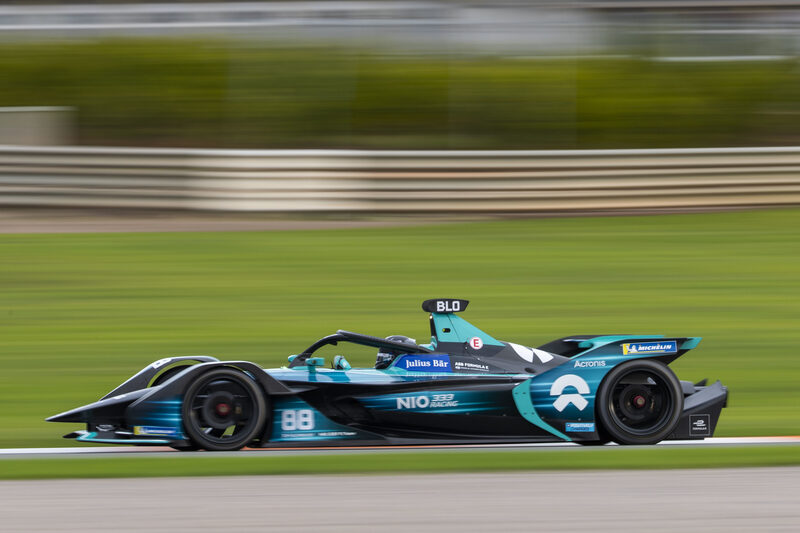 The Santiago ePrix will run from 16-17 January 2021 at the temporary Parque O'Higgins Circuit, located in the city of Santiago itself. The Santiago ePrix will be held behind closed doors due to the current COVID-19 situation in Chile.