It's finally here, the opening weekend of the 2021 British Touring Car Championship (BTCC) season and one that promises to be intriguing for many reasons.
An early stop at Thruxton this weekend (8/9 May) promises to test the new crop of rookies and experienced drivers alike and after the so-called 'silly season' and pre-season testing has been completed the main event begins so get your feet up and enjoy the bumper to bumper action.
Ashley Sutton became a double champion in his first season in the Infiniti Q50 and will be the forerunner to become a three-time champion this time around, can anyone stop the charge of the Laser Tools Racing driver?
Calendar changes and Schedule
Many changes have been made to the calendar and schedule for the upcoming season with the campaign itself shifted back by five weeks to maximise the potential for spectators to be trackside with the hope that this will take even as early as Snetterton in mid-June.
This before the potential widespread lifting of Coronavirus measures in the UK in the following weeks and just before the first visit to Brands Hatch.
Oulton Park will host Rounds 10, 11 and 12 this season before Knockhill and the second visit to Thruxton in August.
Croft will take place between 18/19 September with the following weekend seeing Silverstone's National Circuit take in a potentially pivotal race meeting with Rounds 22, 23 and 24 set to take place at the Northamptonshire circuit.
This before Donington Park, the usual curtain raiser sits on 9/10 October before Brands Hatch Grand Prix sees the usual series finale on 23/24 October.
Other changes include to the Qualifying format with the 'Top Ten Showdown' set to return for three meetings after the previous successful trial at Snetterton last season. It will return to the trial track as well as Donington Park and Silverstone to add some extra intrigue to a pivotal time of the season for qualifying.
For those not familiar, the full grid goes out for 25 minutes of action. The fastest ten drivers will move into Q2 with times reset and a frenetic 10 minutes to decide their positions and who will get on pole.
The Grid
With no Autosport International show this season due to the pandemic, teams have been releasing their driver line-ups entirely through social media and press releases with a lot of changes so who are the runners and riders ahead of this weekend's season opener.
Laser Tools Racing
Starting with the Independent Teams' victors from last season who of course are led by the aforementioned Drivers' Champion, Ashley Sutton who will once again be joined by Aidan Moffat with some interesting developments over the winter for the team.
They have merged with Team HARD Racing so will now pool resources together and this led to a TOCA license held by Carl Boardley for the Tony Gilham squad being shifted over to Laser Tools and a trio of Infiniti Q50's will be on the grid this time around.
Moffat has piloted the Q50 for one and a half seasons at this point and will hope to hit the sweet spot this time around and compete with Sutton for race wins. Boardley will aim for Jack Sears Trophy honours and pushing towards regular points finishes and potentially a first podium in a title winning car, this couldn't happen in the BMW 1 Series but can he turn a corner in the Q50.
Team BMW
One of three constructor entries into this year's championship flanked as usual by the four-time Drivers Champion, Colin Turkington.
He was pipped to a record breaking fifth title after previously drawing level with Andy Rouse in 2019 and the ever competitive Northern Irishman will be among the favourites to compete with Sutton once more.
Joined by Tom Oliphant who improved on an 11th placed overall finish in his opening season with Team BMW with 6th in 2020 claiming his first win as well as four podiums.
A potential dark horse for this year's title heading into his third year with the team and the constant improvement will likely be on show once more while also potentially backing up Turkington's title fight at the front of the grid if needed.
While the line-up is completed by a returning Stephen Jelley. The Leicester-born former multiple race winner will return to familiar surroundings in WSR after racing for Team RAC back in 2008 and 2009 with a double win at Rockingham a highlight.
2019 in the inferior 125i M Sport saw a victory and a podium for Team Parker Racing who he competed with also in the Ford Focus ST over four seasons. He shifts to the BMW 330i M Sport and will hope to help the teams' cause on his return to the Dick Bennetts' ran squad.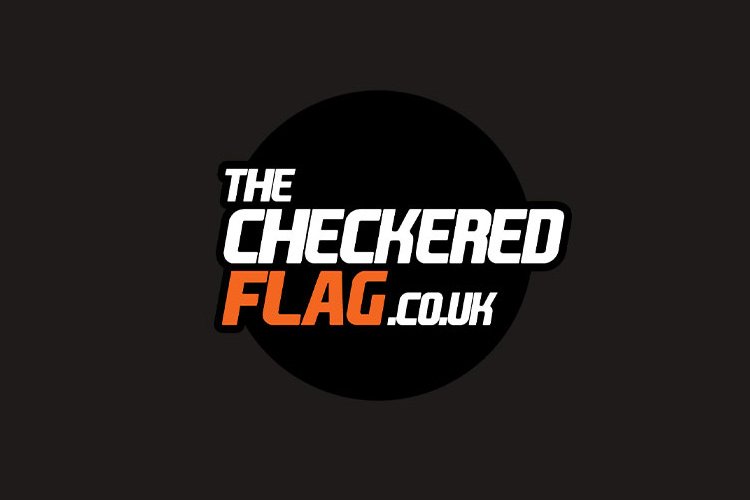 MB Motorsport accelerated by Blue Square and Racing with Wera & Photon Group
The second of three constructors entries comes from the Motorbase Performance team who have had an interesting off season with the team split in two and bought off Dave Bartrum, their long-time custodian.
Shaun Hollamby and Pete Osborne acquired the team early on during the off season with the former working with MB Motorsport last season. The team ran by Mark Blundell will return with a superior team seemingly on one side of the garage.
Jake Hill and Ollie Jackson, two drivers who have been ever improving will form the first part of the Ford Focus ST contingent with the latter in particular achieving his best ever finish of 12th overall and two race wins last time out.
While for Hill, he will move from the Honda Civic Type R to his first full foray in the ST but his progression shows that he will likely be on the pace early. A driver who finished 7th overall last time out but was dogged by reliability issues, his strong qualifying pace was always evident. Reaching the top step once more and competing for Drivers' honours will be the aim.
While the other half of the garage sees Sam Osborne, son of Pete, move to the Ford Focus ST after being part of MB Motorsport's charge with Hill last season. He will be joined by Andy Neate who has been buoyed by having a second full season with the same team and car for the first time.
He will aim to diminish the doubters this time around and move up the grid and into regular points contention.
Toyota Gazoo Racing UK
Another team with differing personnel this time around but more on the track than off it. The Toyota Corolla is once again set for action, but not with Tom Ingram this time around.
Ingram ended his long association with the Speedworks' ran outfit due to commercial differences and a fellow title contender joins in Rory Butcher.
The Scot will aim to fill the void left by Ingram who produced excellent results in both the Avensis and Corolla during his time with the team. Now sat at six race wins and two fifth placed finishes in a row, he will want to challenge the likes of Turkington and Sutton. Can he do it? Only time will tell.
He is joined by Sam Smelt, a member of Speedworks program in the British GT and a returnee after his foray with AMDTuning back in 2018.
Team HARD. Racing
Next up is a new car to the championship looking towards the Hybrid era which begins in 2022 with Jack Goff once again the main driver for Team HARD Racing in the new CUPRA Leon.
Goff showed pace during the Official Media Day leading the times for most of the session at Silverstone and he will hope to arrest his bad luck suffered with Team HARD during the embers of the Volkswagen CC era.
He will be joined by Nicolas Hamilton albeit under the RoKIT Racing with iQuoto Online Trading banner who will head into a second season with the team after scoring his first point in 2020.
As well as Glynn Geddie who will likely be a forerunner for the Jack Sears Trophy in his first full season. He has shown pace in guest outings in the past and after taking the reins towards the back end of 2020, he has been given a full time slot by Team HARD in their new CUPRA Leon.
While the line-up will be completed by former multiple race winner, Aron Taylor-Smith. Making his return to the Championship after switching his attention to GT racing during the past few seasons, he will aim to hit the ground running.
Car Gods with Ciceley Motorsport
Another change comes with in Ciceley Motorsport who will once again Adam Morgan but not in their Mercedes Benz A Class which has finally been retired after a sterling effort by the former.
Morgan will hope with the BMW 330i M Sport, he can produce his usual pace as well as a major title fight and he will be joined by a driver with similar aims in Tom Chilton.
Combining his racing with ETCR, it will be likely one of the final chances for the former Independents winner to mount a Drivers' challenge. After moving from BTC Racing, will he strike it lucky and join Morgan in the title fight?
Power Maxed Care Racing
Fully returning this season are the Adam Weaver outfit in the Vauxhall Astra once more with Jason Plato rejoining the grid after a sabbatical through the Coronavirus pandemic.
On his last action in the championship, he claimed a race win on the final weekend at Brands Hatch which was of course marred by the title fight.
He will firstly aim for 100 race wins which is in sight and has performed up with the forerunners so far in pre-season testing. But is Plato a serious contender once more?
He is joined by former race winner, Daniel Lloyd. Always a quick and quality driver, budget issues in the past have seemingly prevented the former TCR UK winner from a full season but in 2018 in his last outing with BTC Norlin, it was a race win at Croft and regularly competing towards the front. Can he do the same again after a few years away?
Either way a shrewd addition to the team and one which could pay dividends on their return to the championship which also produces an Amazon Prime series ala Drive to Survive.
EXCELR8 Trade Price Cars
Onto another merger as Justina Williams (EXCELR8) and Dan Kirby (TradePriceCars) have joined forces with a four-car outfit in the Hyundai i30N Fastback.
Only Chris Smiley returns from their line-up last year. A podium at the season opener at Donington Park was his best effort and in his second season in new machinery, he will hope to compete regularly at the sharp end.
Tom Ingram likely will do just that with the popular 16 time race winner shifting to the team and retaining his Ginsters and Hansford Sensors backing which have been a feature of his efforts for some time.
Will it be a magic move for Tingram or will he struggle in the Hyundai? While testing never produces the full picture, he was well on the pace at Silverstone sitting fourth and will hope for strong performance from the word go.
Rick Parfitt Jr. is a driver who will garner attention as the son of the famous Status Quo rocker but a quality racer in his own right as double British GT champion.
He will shift focus to the BTCC for the first time on completely new tracks for the most part, he will hope to lean on Smiley and Ingram as experienced race winners as he navigates his opening foray in Touring Cars. While their line-up will be completed by Jack Butel who moves from Ciceley Motorsport after his debut foray last year.
BTC Racing
Proven race winner Josh Cook returns with the now solely ran by Steve Dudman outfit. A trio of wins including a double at Croft last season saw a ninth placed finish but after finishing 4th the season before, he will hope for a lot better this time around.
He is joined by a familiar face but a rookie to the grid in Jade Edwards. The former Clio Cup UK racer becomes the first female driver to compete on the BTCC grid full time since 2007 in Fiona Leggate.
A fans' favourite like Cook, she competed for Power Maxed Racing in a guest outing last season and will now embark on a full campaign.
They were initially joined by Michael Crees in what was dubbed as a dream trio due to their friendship off the track and their status as fans favourites, but the reigning Jack Sears Trophy winner left on race week due to amicable reasons.
He has been replaced by Dan Cammish for the opening weekend who left Team Dynamics during the off season but it will only be in a guest role with a Porsche Carrera Cup GB return looming, a third driver remains a mystery after this weekend.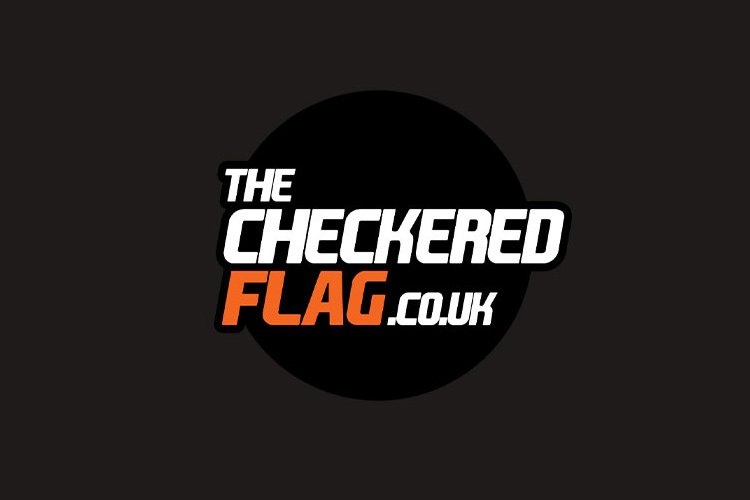 Halfords Racing with Cataclean
Speaking of Team Dynamics, it was all change for the team during the off season commercially and on the grid.
Gone is the Honda backing after 17 seasons along with Yuasa, which leaves Halfords as their remaining main sponsor alongside Cataclean who support Dan Rowbottom who will return to the championship with the team.
There will also be a return for the popular Gordon 'Flash' Shedden who they will hope to fill the boots of the aforementioned 2019 and 2020 title contender, Dan Cammish. The triple BTCC champion is in a familiar car and team after three seasons away, how quickly can he join the forerunners?
He lead the times at Media Day and with Matt Neal taking a sabbatical also, it will not be the usual dream team of Neal and Flash but with only minor changes to the team, Shedden will hope to pick off where he left off in 2017 where he backed up his third title with a 4th placed finish.
The Verdict
As ever the BTCC throws up the unexpected during the off season with a lot of change both behind the scenes and on track but as ever when it comes to it, the cream usually rises to the top.
Expect the frenetic bumper to bumper and wheel to wheel action we have become accustomed to in one of the closest championships in the world as well as the reverse grid winners, ballast playing a factor and new race winners.
But the likely protagonists will likely feature once more. Ash Sutton and Colin Turkington look to be the duo to take the sport into the new hybrid era in terms of the Drivers' Championship but with many spoilers in the way such as the return of multiple champions, Shedden and Plato.
As well as the likes of Morgan and Ingram and Butcher in new machinery, it is still anyone's guess who will reign supreme but that's why it is must watch racing year after year. Bring it on!